Hidden London: Charing Cross Tube Station
Every year London Transport Museum in association with Transport for London open a number of stations to allow the public access to hidden parts of the underground transport network. I did not think I would, but I really enjoyed the tour!
I decide to take the opportunity to explore the disused areas of Charing Cross Underground station. I went behind closed doors to exclusive areas not accessible to the public, walked under Trafalgar Square and walked down the original construction tunnels used to create the Jubilee line extension. Charing Cross has been closed to the public since 1999, with the Jubilee platforms used for film and TV filming (e.g. Skyfall, Spooks).
Hidden London provided a fun tour of the station and 'hidden' areas while bemused commenters looked on (you're wearing hi-vis jackets). It was amazing to see how much is hidden behind all those doors and unassuming walls.
Time for some history
Originally, Embankment tube station was called Charing Cross, while the present Charing Cross station was Trafalgar Square (serviced via the Bakerloo line) and Strand (serviced via the Northern line) stations. The two stations were combined under the new name when the Jubilee line phase one opened on 1 May 1979.
In the 1990s, it was decided to extend the Jubilee line (phase two) out to Greenwich and Stratford, but in order to do so, the line had to turn off before reaching Charing Cross (via Westminster). In 1999, just 20 years after it opened, the Jubilee line was redirected from Charing Cross and the newly built platforms ceased to be in use.
Fun fact
The Jubilee platforms at Charing Cross are still active and store up to 3 full length trains on each line. They are used during rush hour and special events on the Jubilee line!
The tour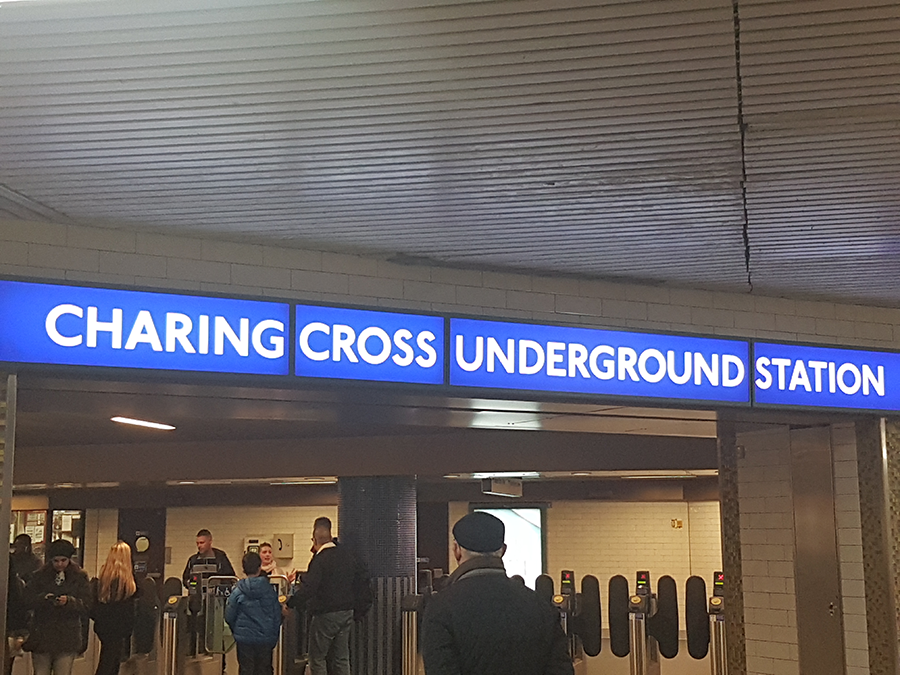 You start off outside Charing Cross Tube Station, you must wait for the Hidden London team to 'check' you in and provide you with hi-vis and the standard H&S talk.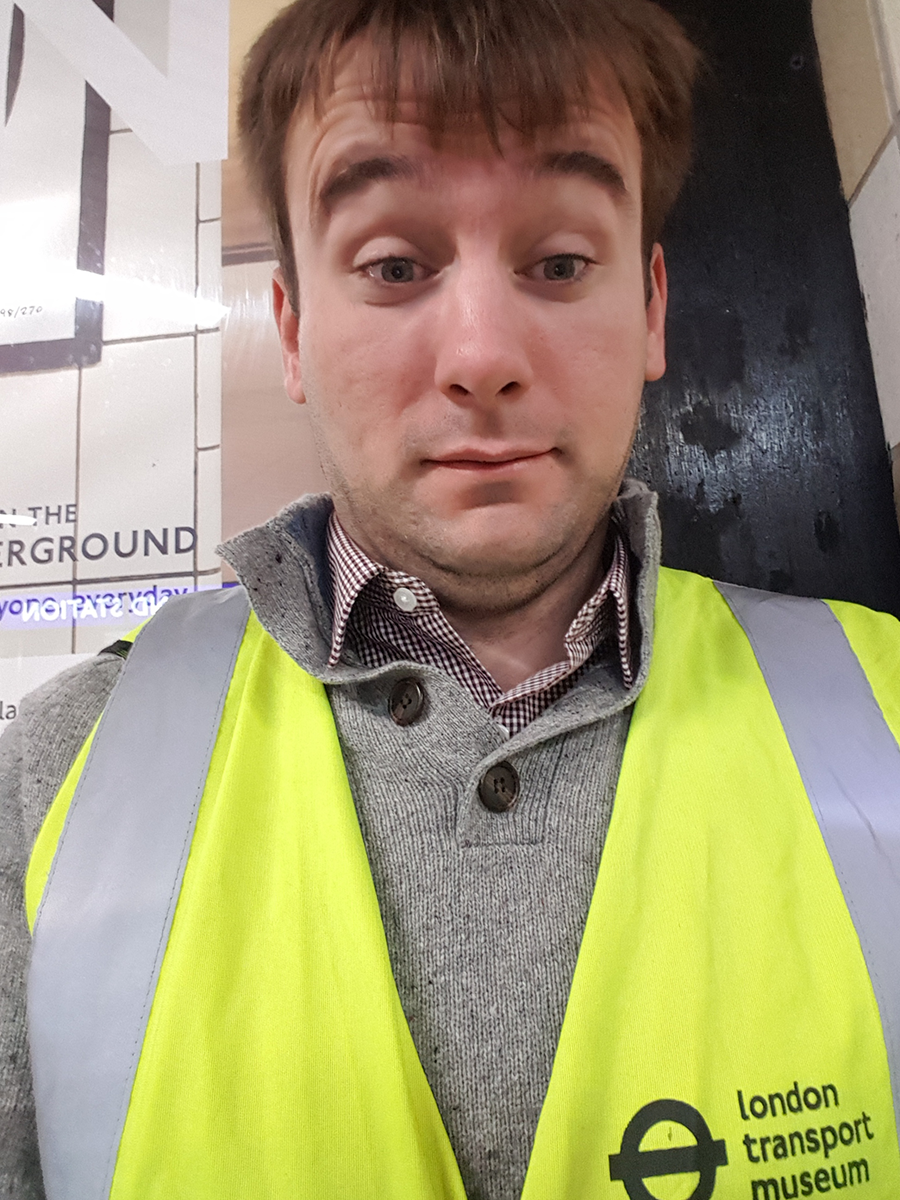 Then, we are OFF! We head into the normal entrance at Charing Cross and head down the escalator, where we a greeted with a set of innocuous set of double doors.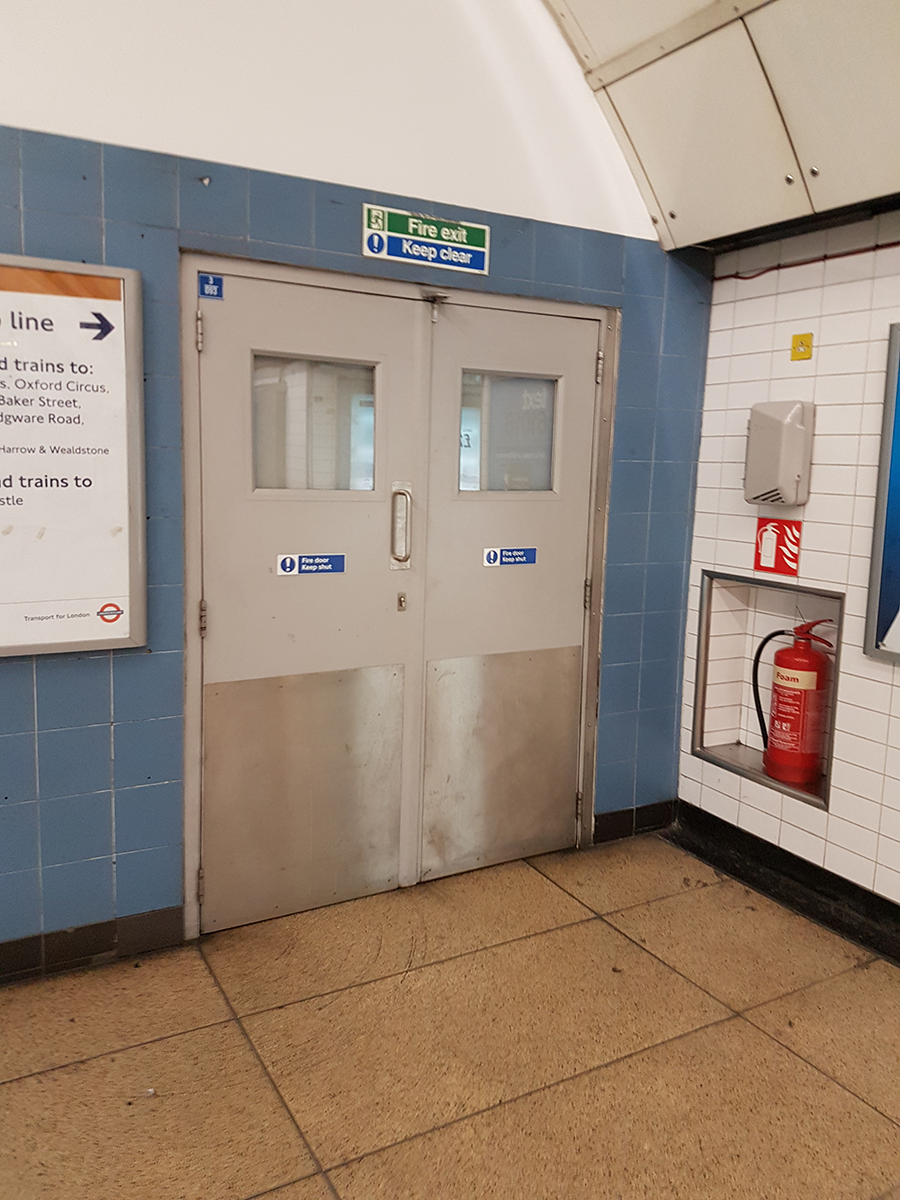 Behind it is a triple set of escalators (not working) that we use to make our way down to the Jubilee line.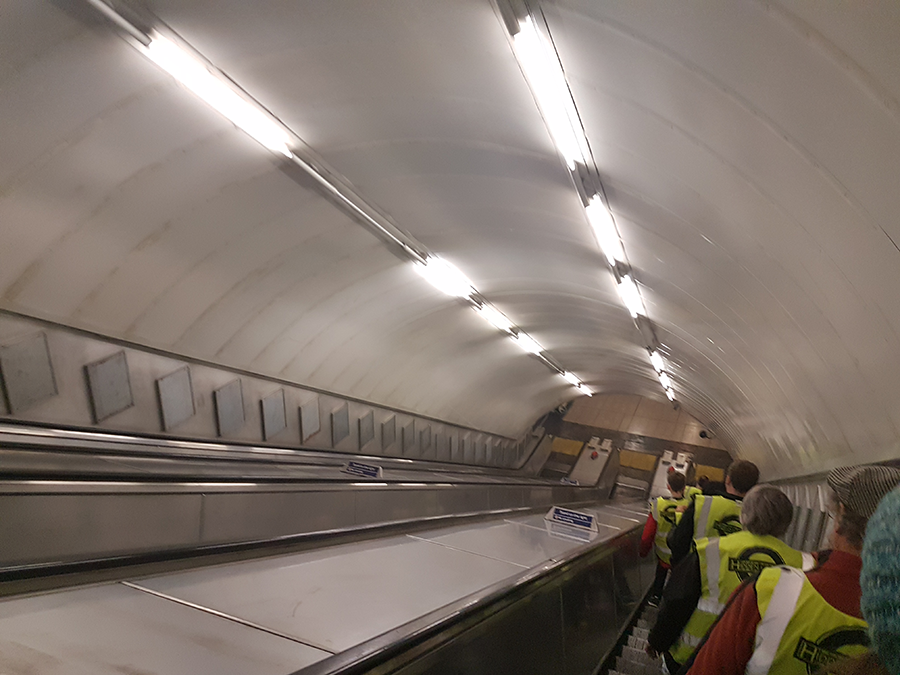 We are given a fun little talk about the history of the station, and then allowed to adventure on to the 'active' platforms.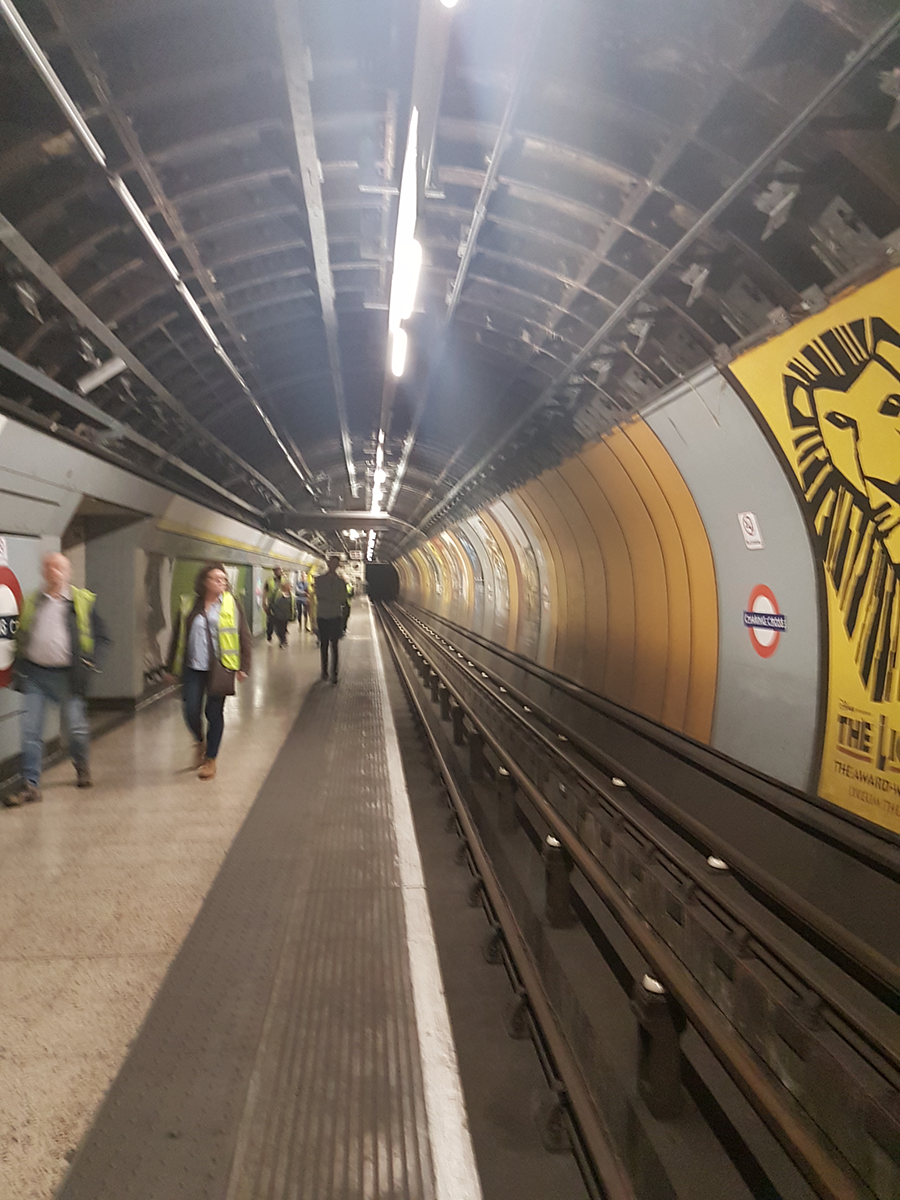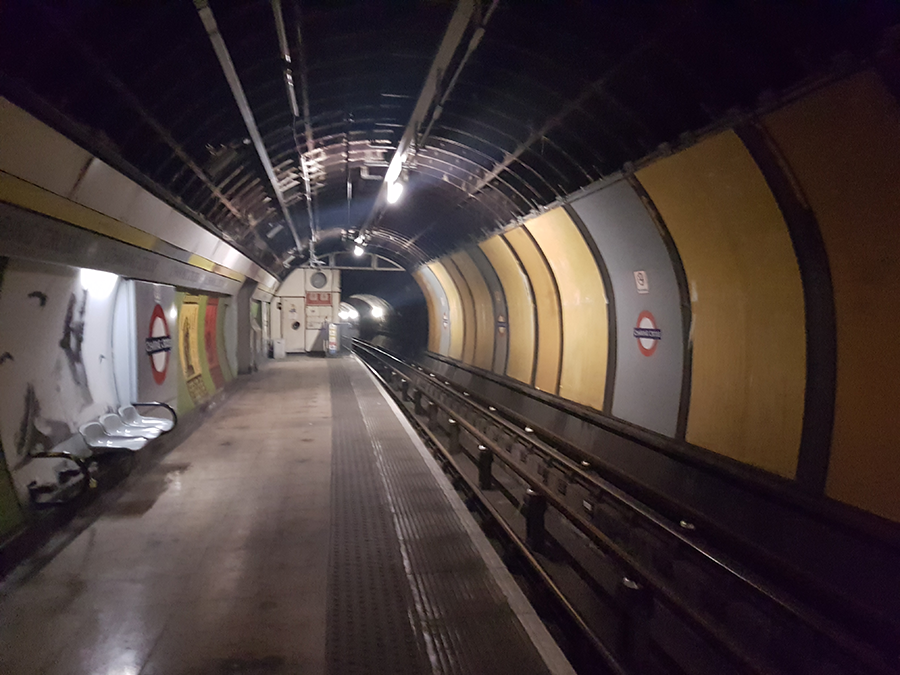 Then, look at this. Look at the colour behind the Tube sign. Notice anything?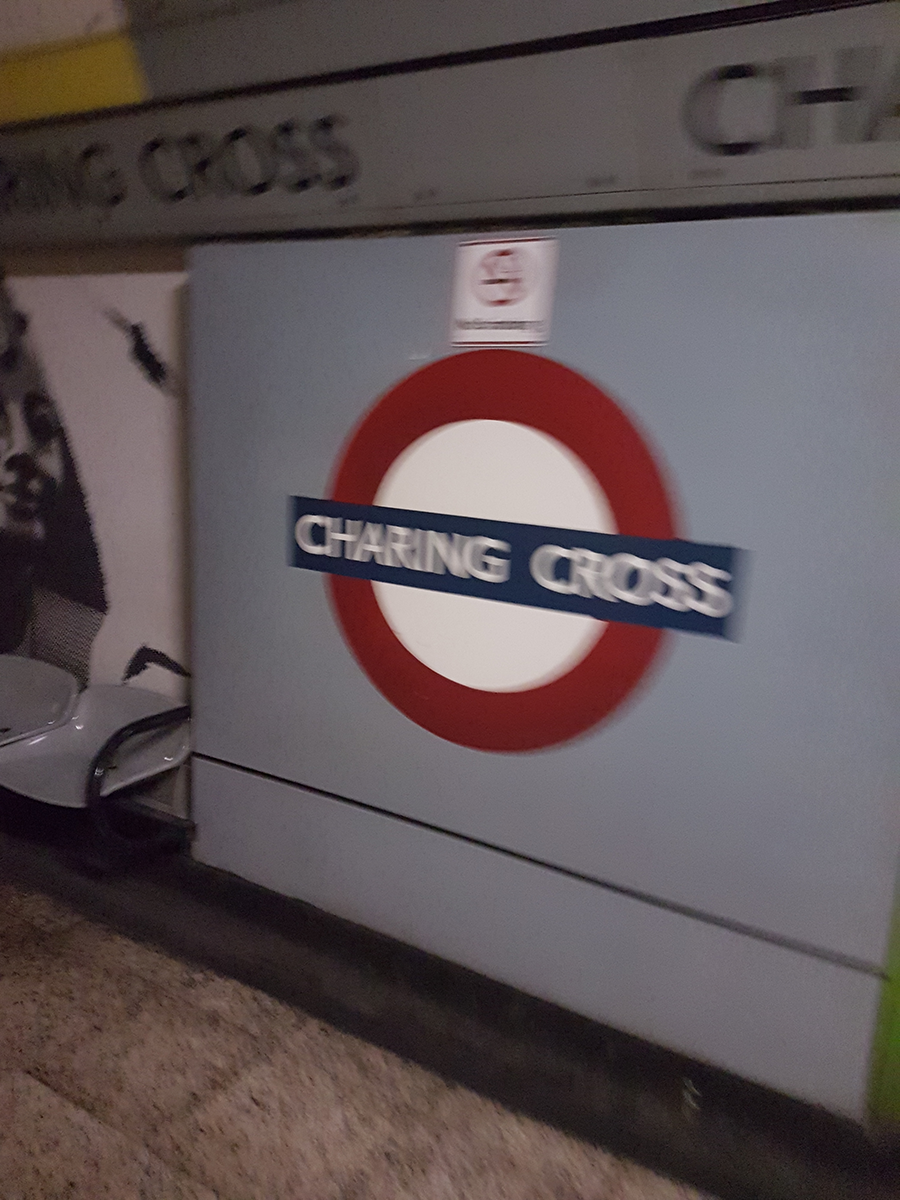 Another fun tip, if you ever see a tube station on film or TV and it is missing the roof like below, then it is Charing Cross station.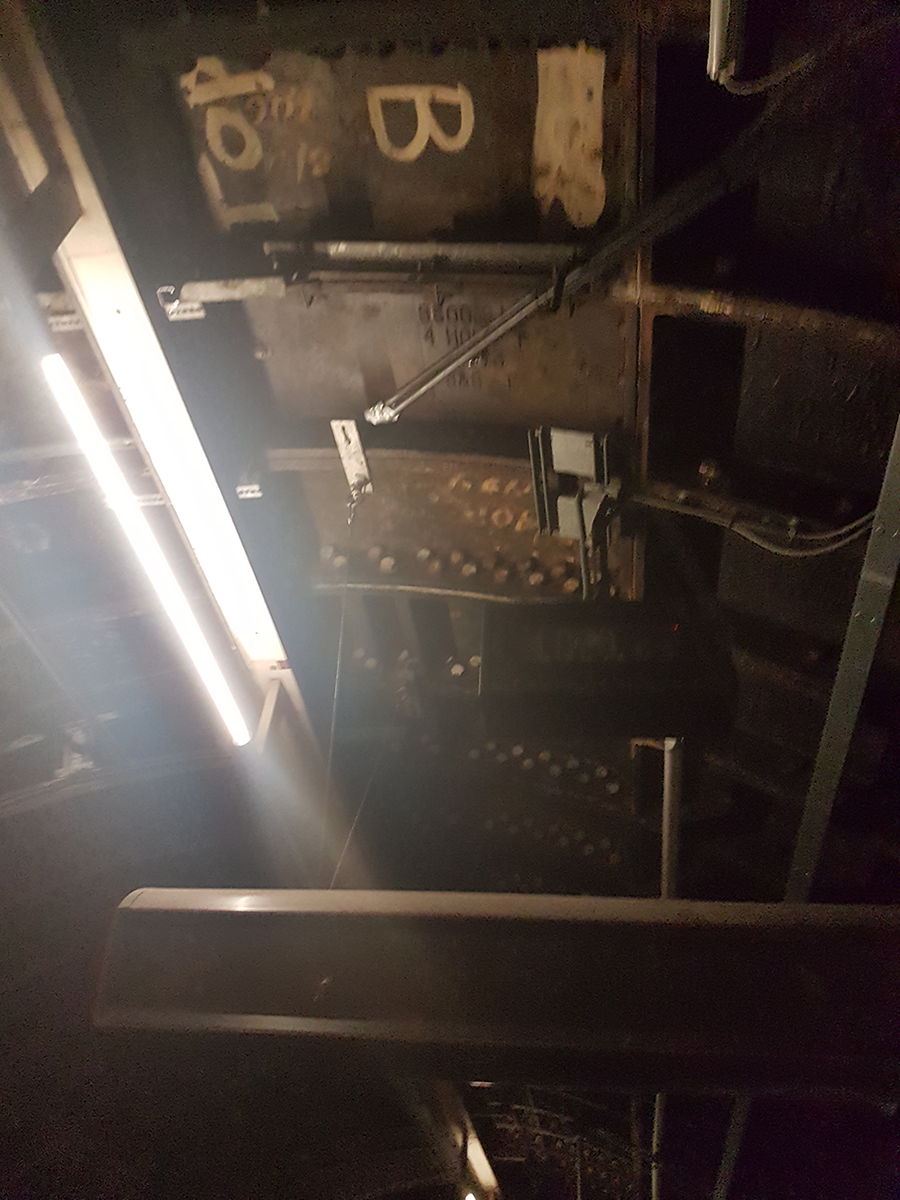 They never replaced the ceiling after the infamous King's Cross station underground fire. I am far too young to remember, but this sign certainly rang a few bells in my head.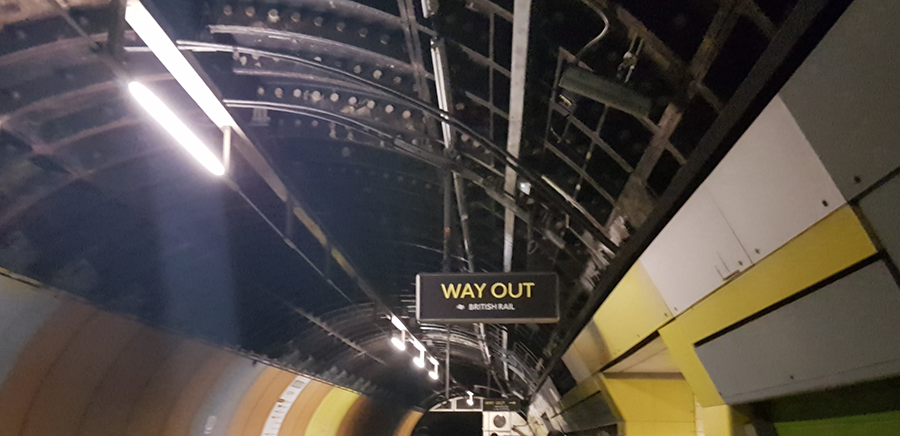 British Rail and the Way Out sign. Classic.
After visiting the platforms, we were told it was time to explore the ventilation shaft and construction tunnel! To get there, we had to use a different set of escalators. These, we were told, were used by none other than James Bond during Skyfall!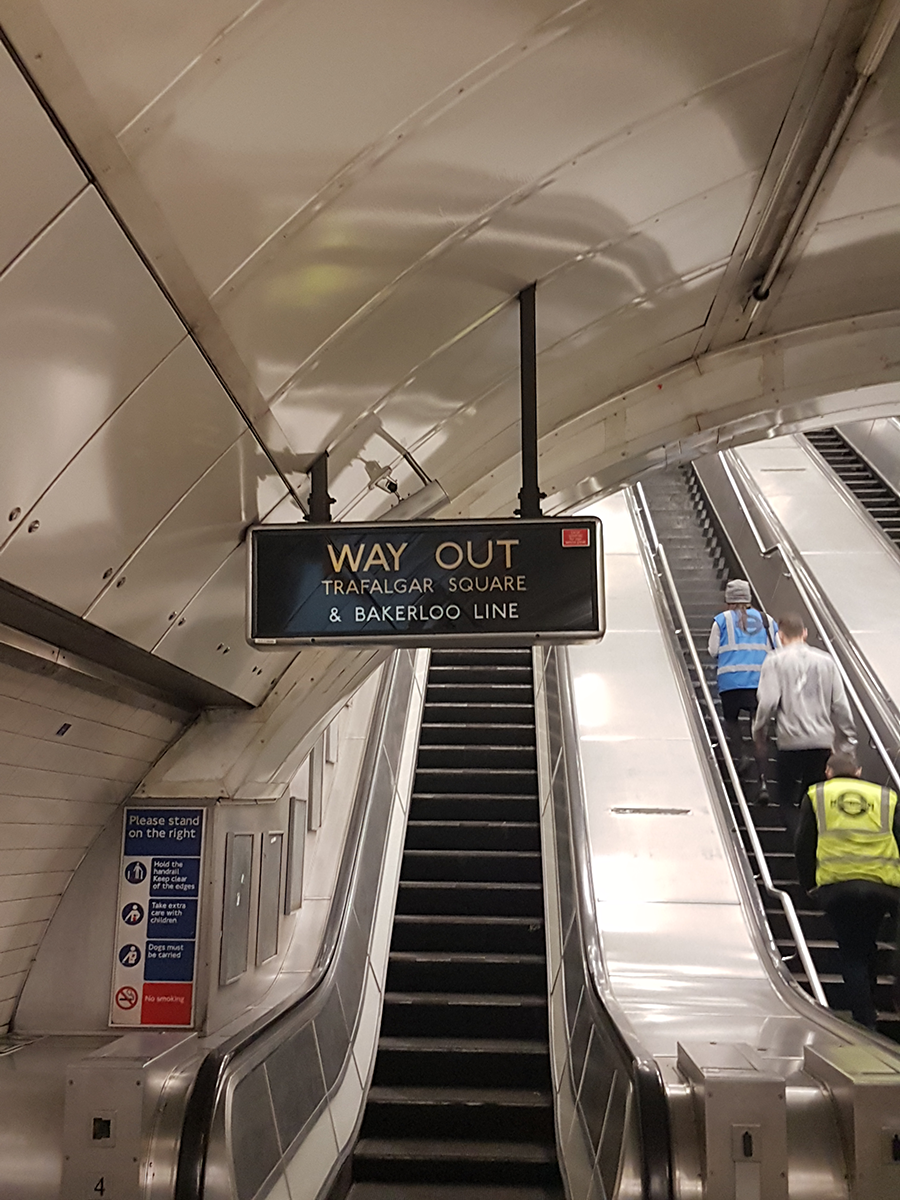 And then we headed down the tunnel used to create the Jubilee line! It was dirty, warm and full of construction rubble (prime storage location if you ask me).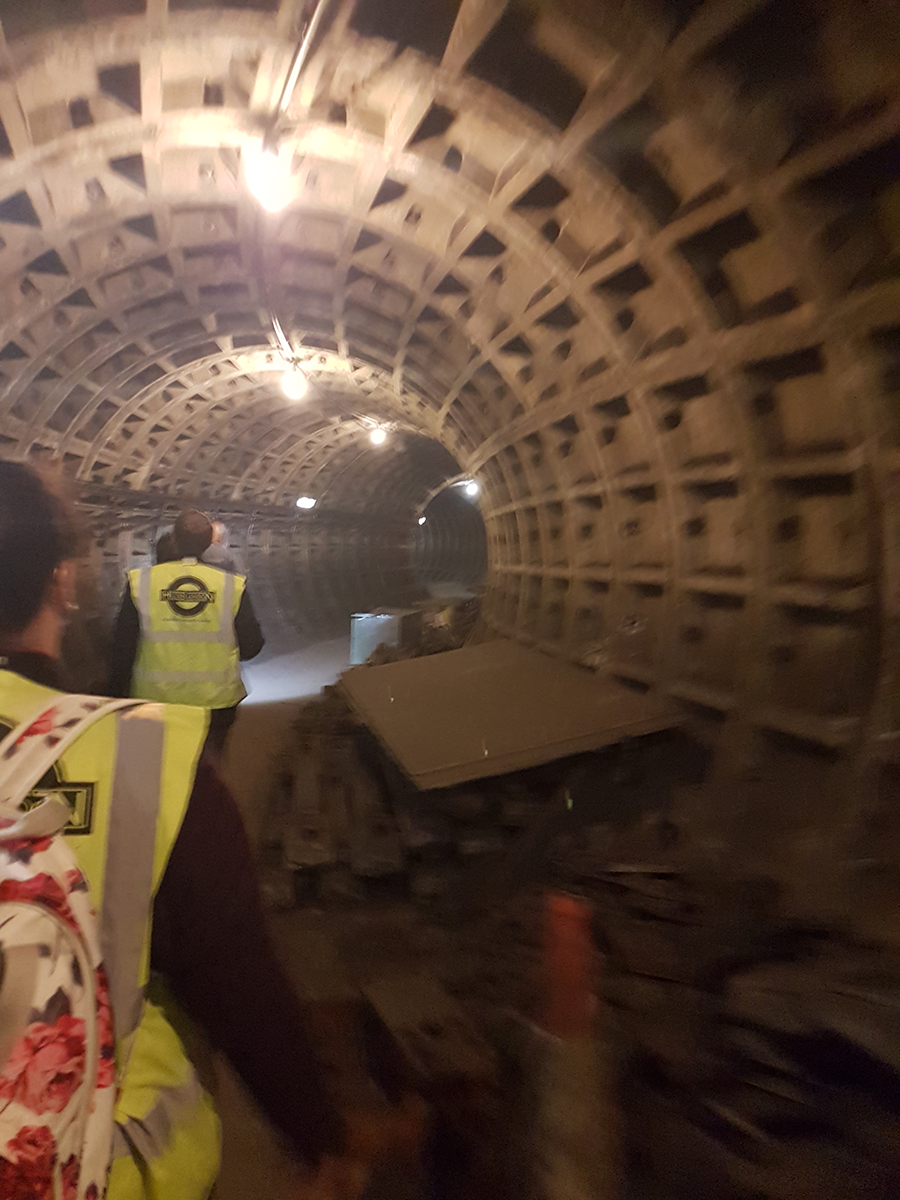 We are standing under Trafalgar Qquare 4th plinth at this point!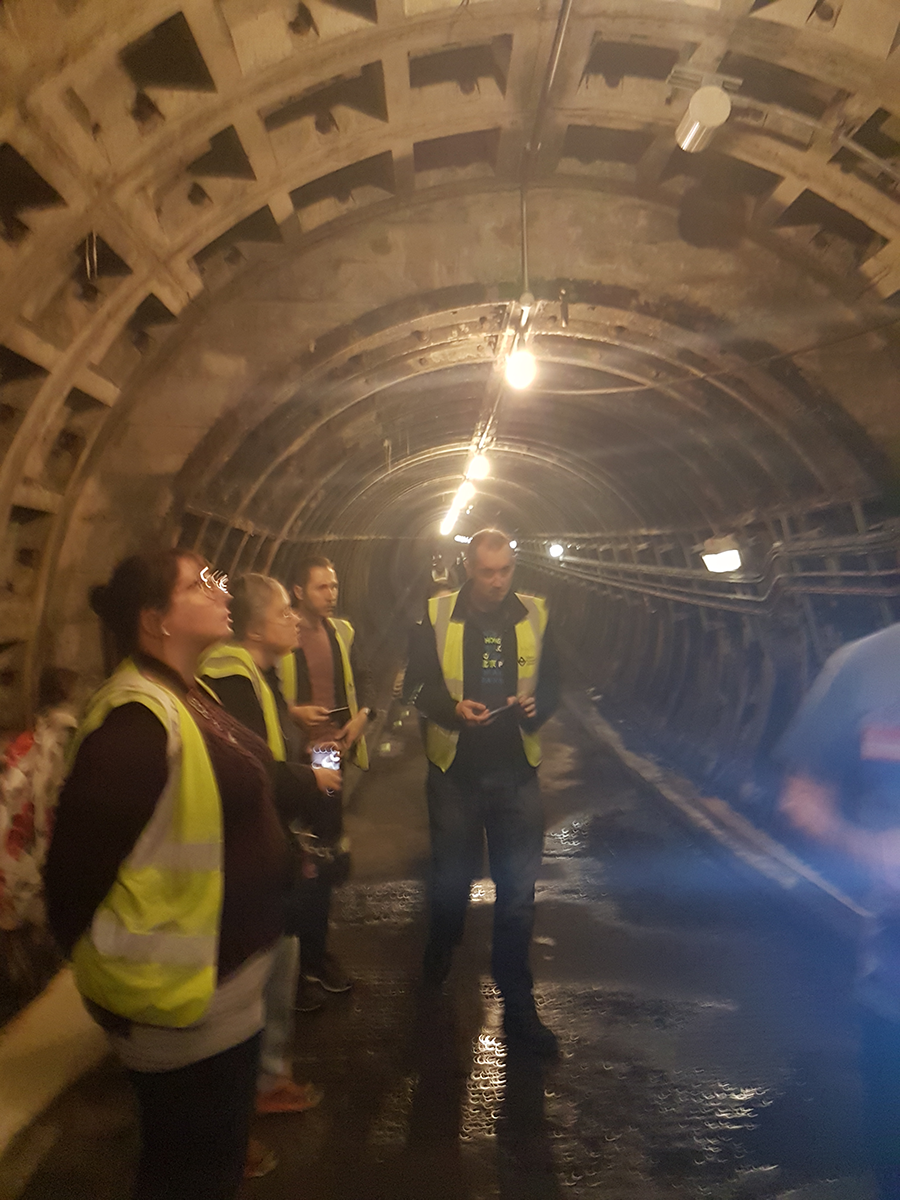 We were then taken to the ventilation shaft for the Northern Line. This is a working line and we were given an extra H&S talk and an awesome TFL hardhat.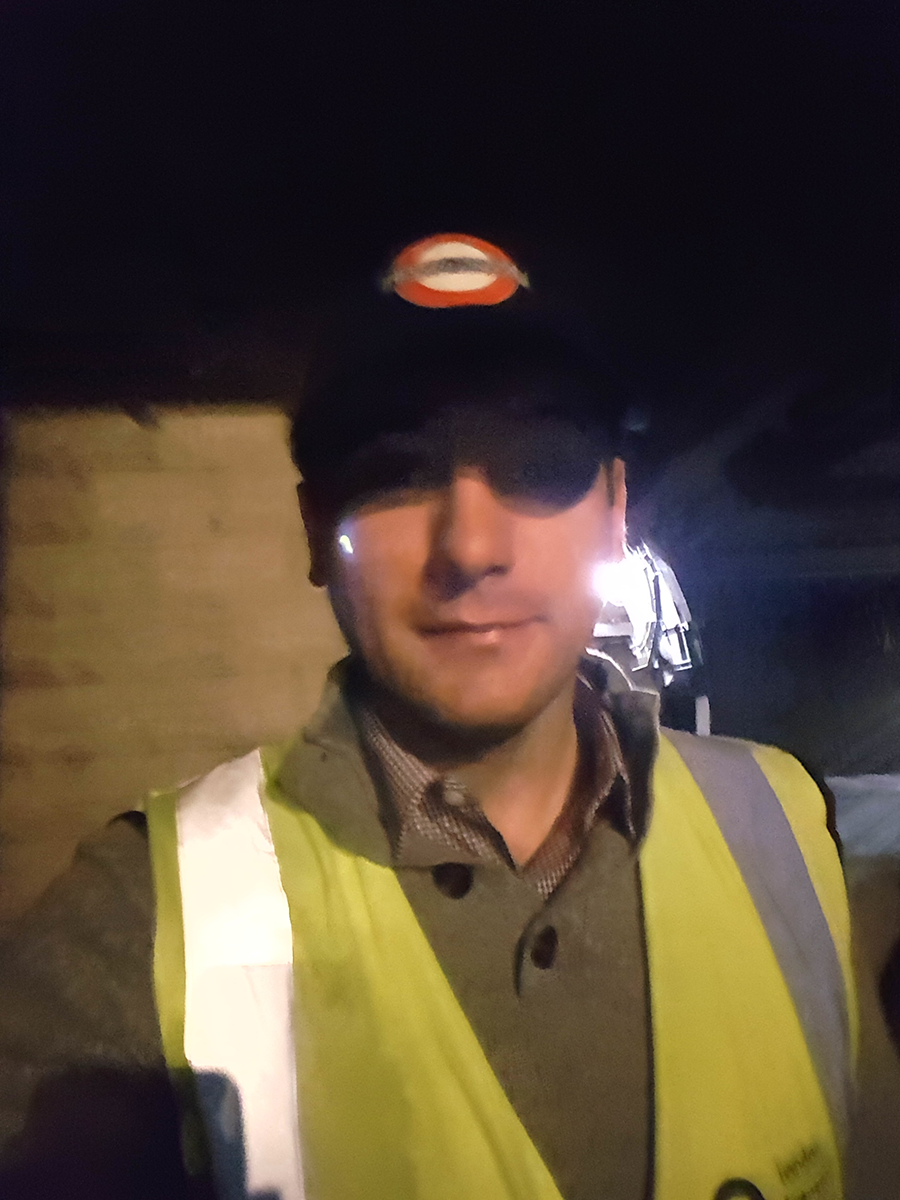 As we are walking along the ventilation shaft. We can look into the walk way. It is a bit weird to be seeing it from this angle.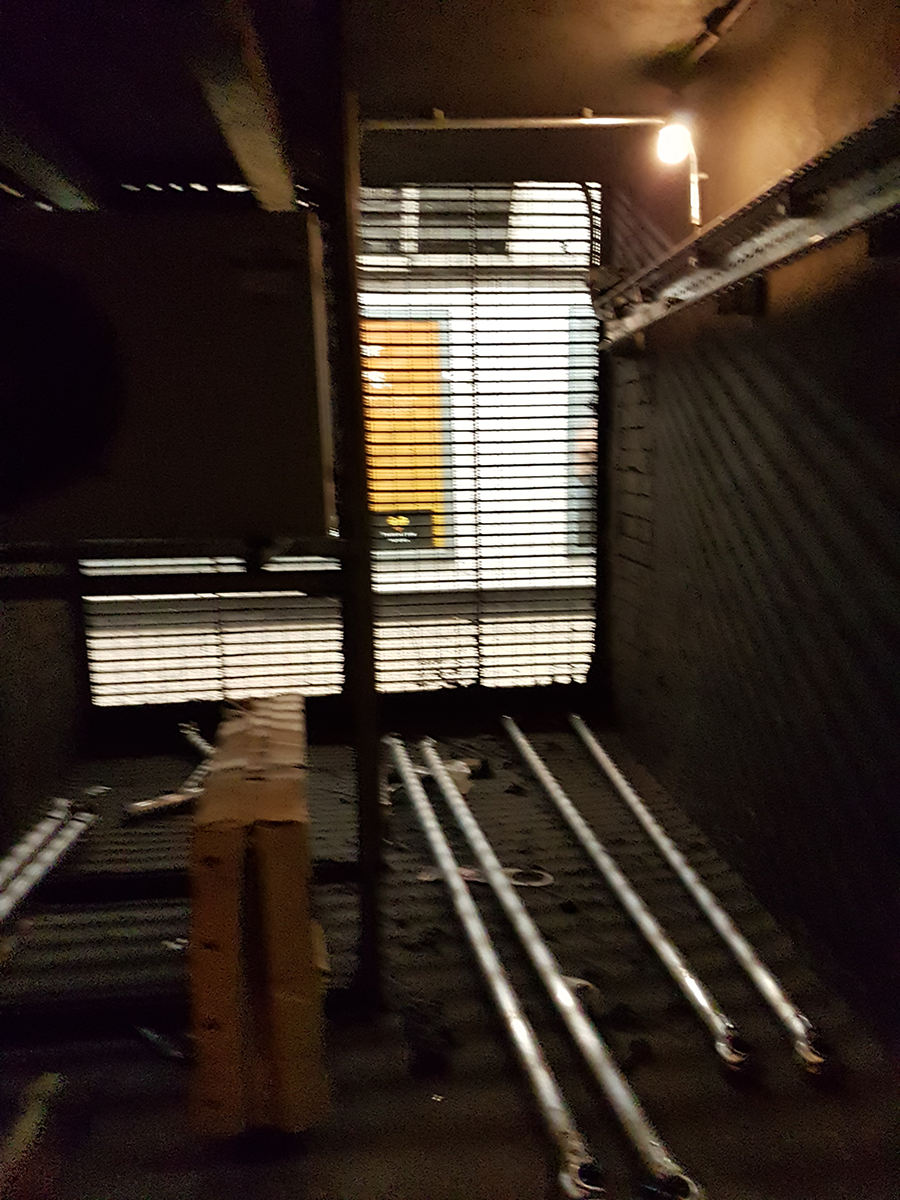 We are walking on an incline towards the 'access' points above the live track. It is a rather steep climb.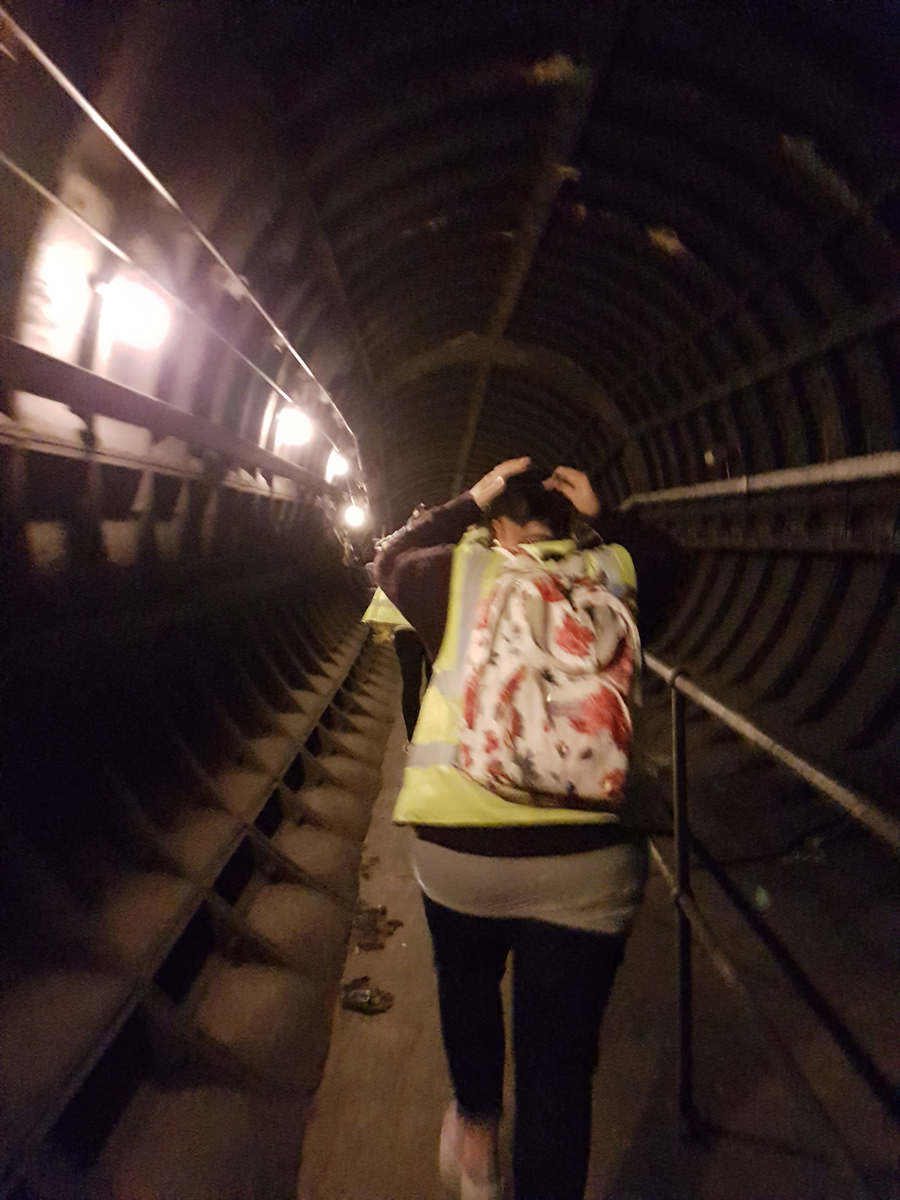 We then made it to the 'access' point above a live platform. We could watch trains coming and going. Was a little strange, I could see passengers waiting to get on and off and I think they had no idea I was there...
A # fun #hiddenlondon tour behind the scenes at #charingcross tube station! Behind the vents, someone could be watching you (like me) pic.twitter.com/eQbi8j9znH

— Dan Leightley (@_Dr_Daniel) October 15, 2017
Here is what it looks like on the other side (platform facing).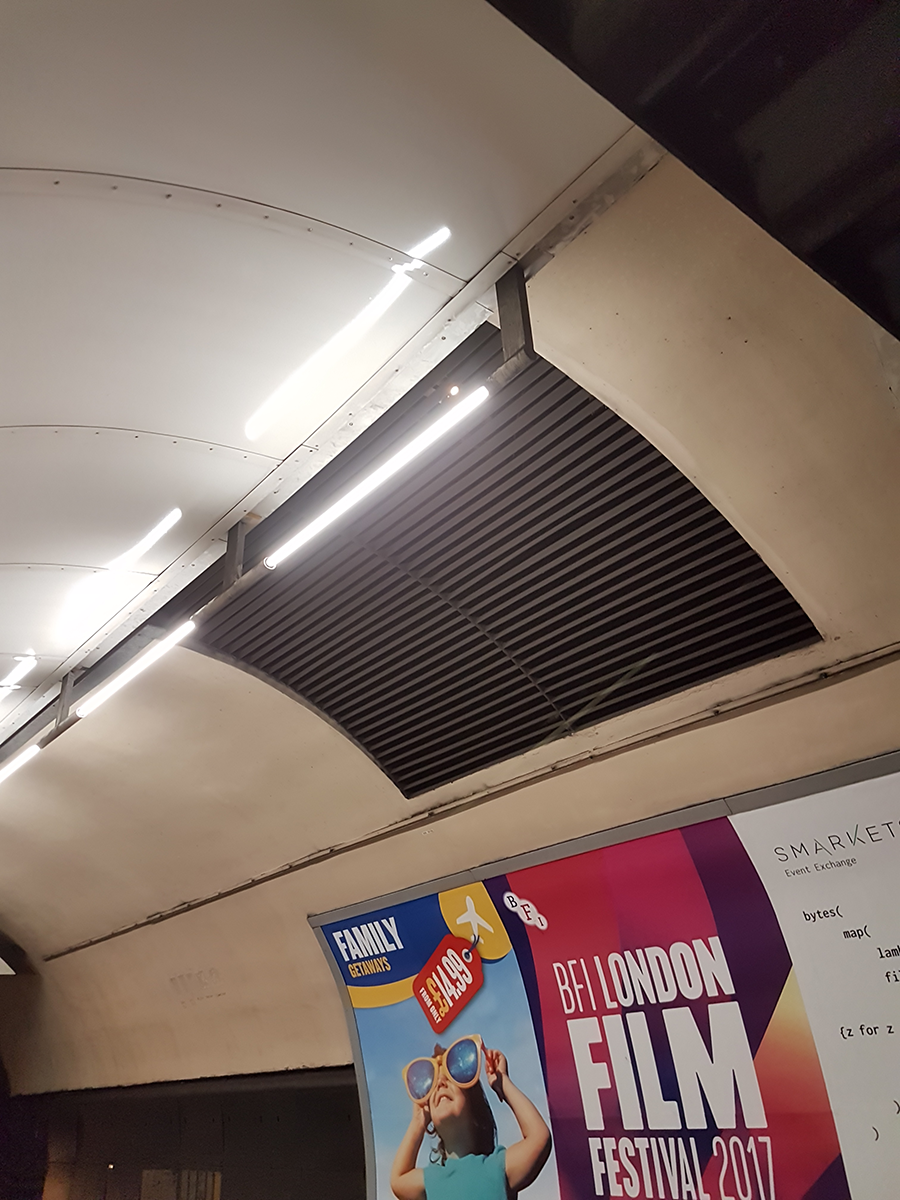 After this, they decided to walk us back the other way, to where the vent heads above ground.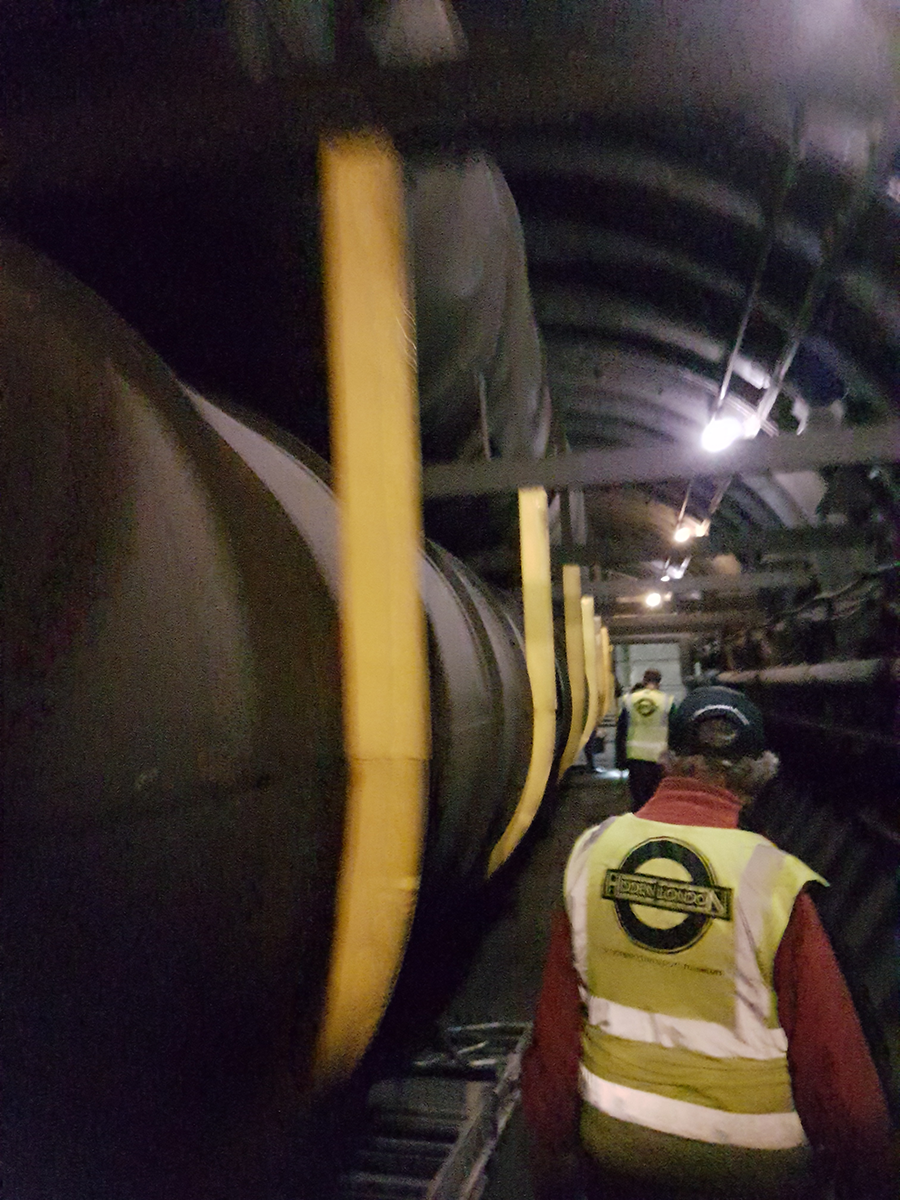 We made it, looking up you could see daylight.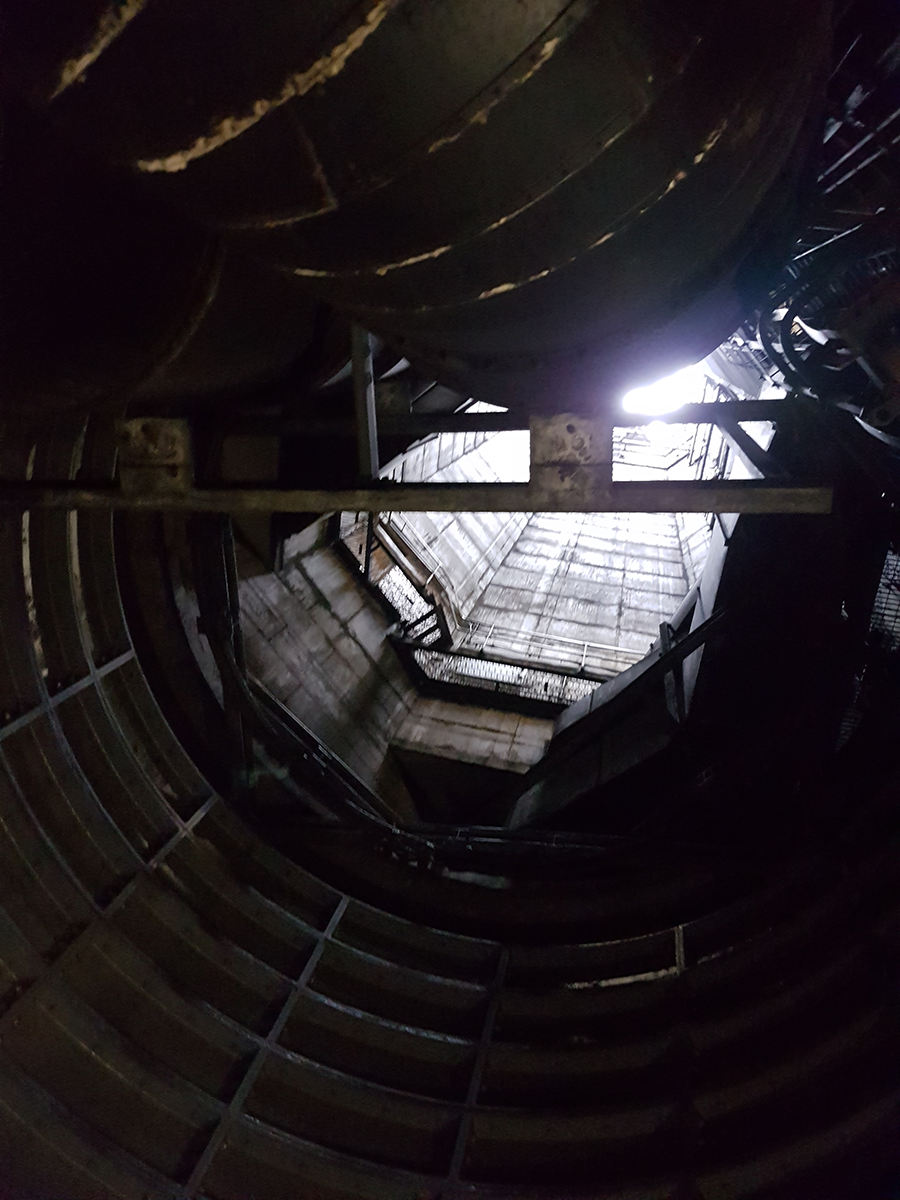 From the outside, here is what the shaft looks like.
When they built the ventilation shifts they made a lot of effort to hide them. Good work if you ask me.
Looking downward, it is the same stairs James Bond walked down in Skyfall.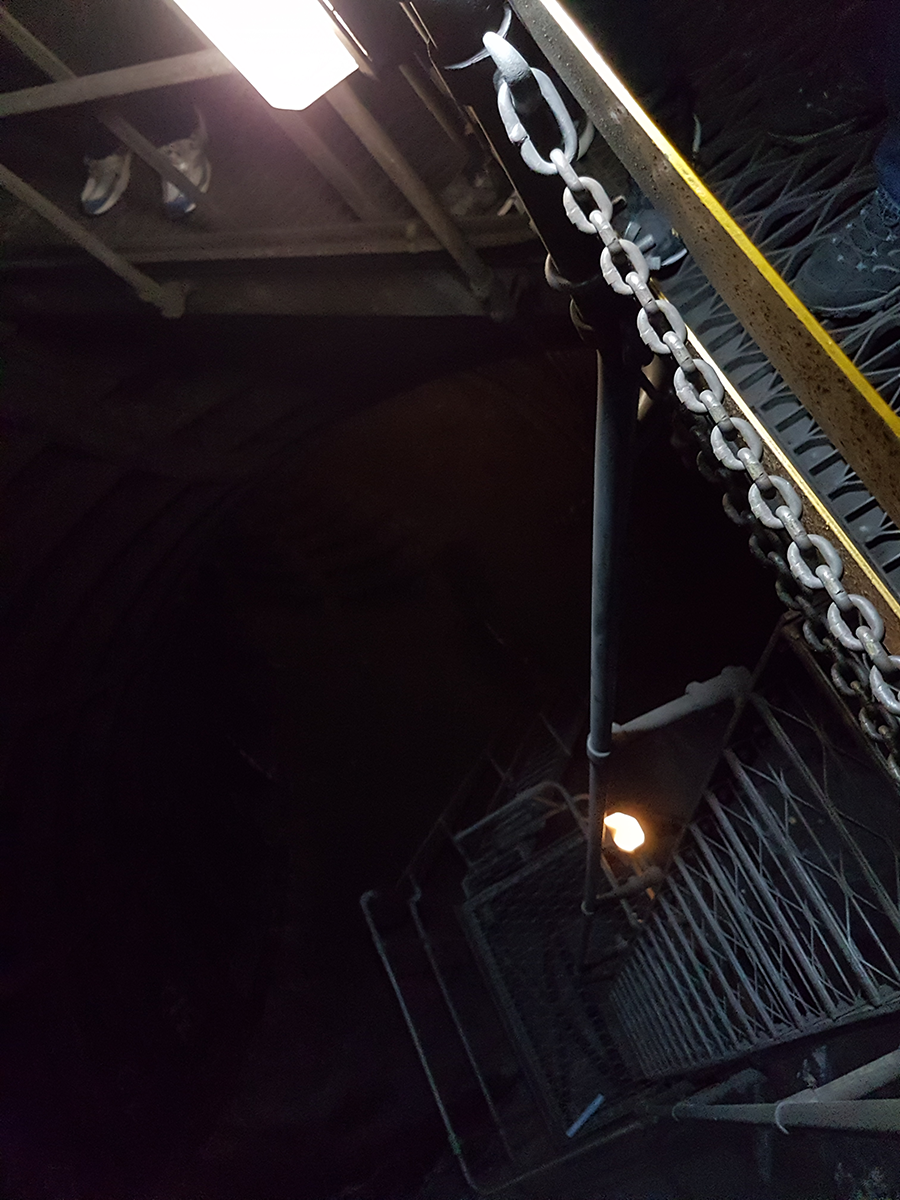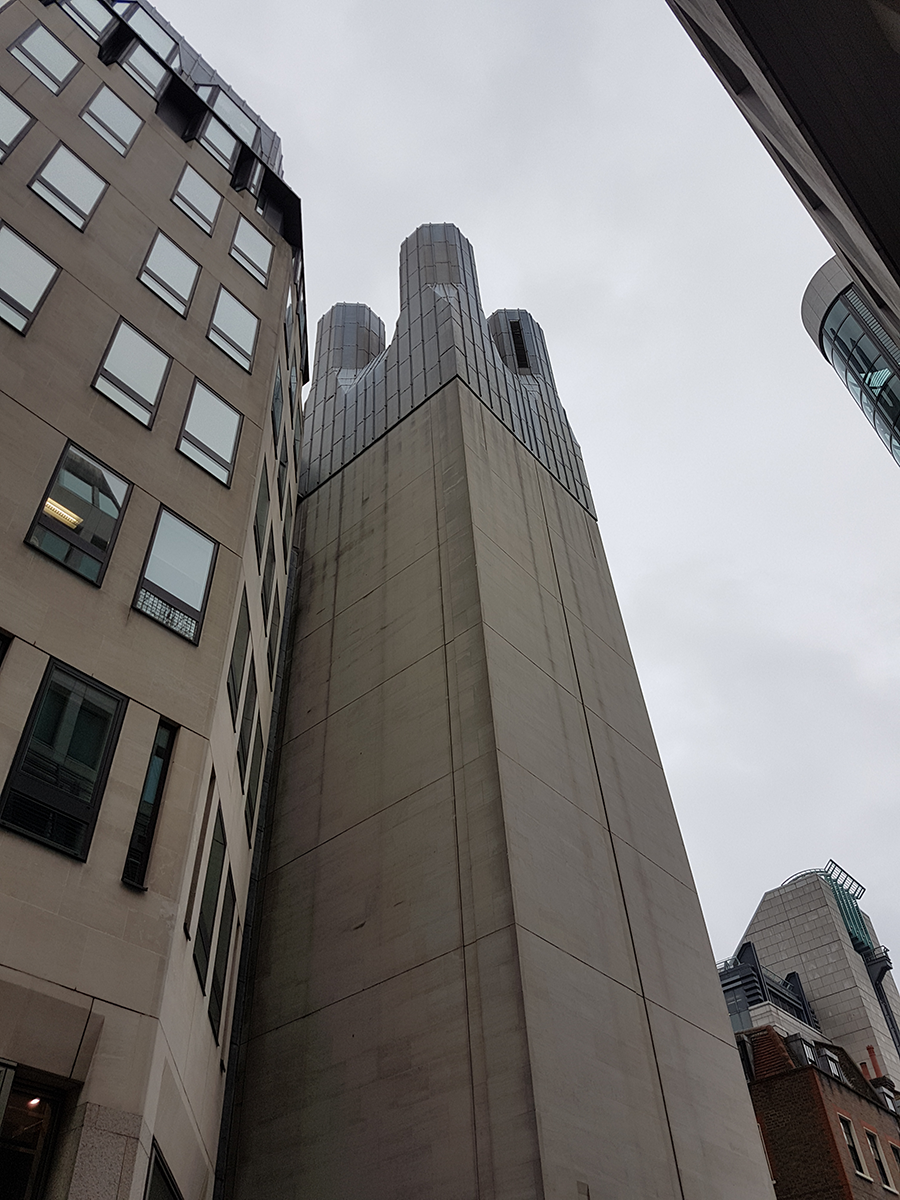 I had over 150 images from the 2-hour tour. However, I will leave you with this final image. Strange to see as someone who has only lived in London for three years.