Society for Social Medicine: Conference Review
The Society for Social Medicine (SSM) aims to promote the development of scientific knowledge in social medicine. It covers a wide range of topics from epidemiology to health services. I submitted work related to the methodology employed to link electronic healthcare records in England, Scotland and Wales; out of all the work I observed at the conference it was the most technical (more on this later).
Each year the Society holds an Annual Scientific Meeting for members and non-members to attend, present work, network and collaborate. This year SSM 2016 was held in York, England, at York University, James College campus from 14th September 2016 to 16th September 2016. The campus is located about 45 minutes walk from York train station.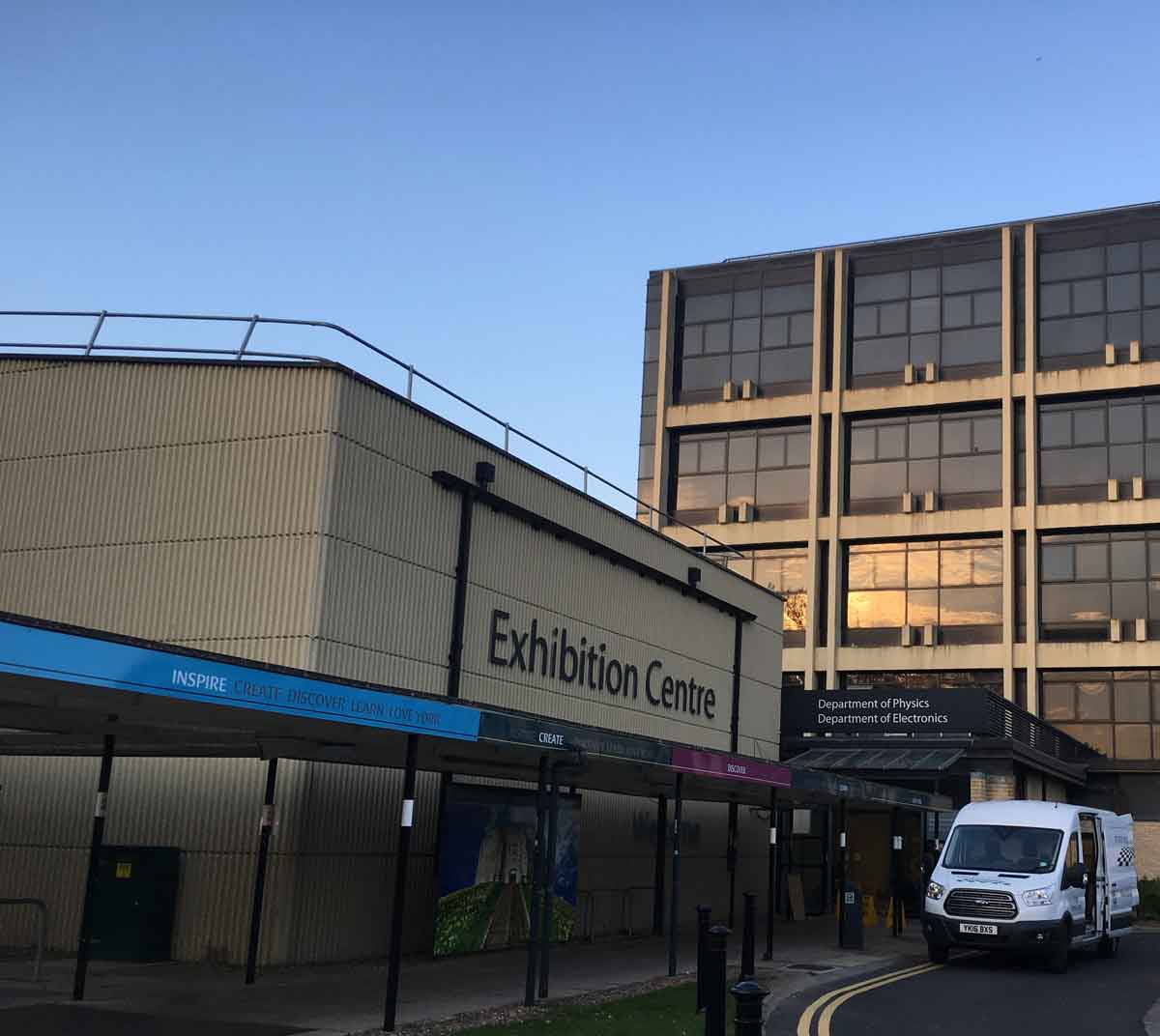 I arrived on Wednesday 14th September direct from London. I was really excited because I did not know what to expect from this type of conference. After all, it was my first social medicine conference in my new position at King's College London (KCL).
Day 1
After collecting the conference programme I was spoilt for choice with the wide range of social medicine presentations, posters and key note speeches. I started the day with the Conference Welcome in the main hall, this was general house keeping and introductions. This was followed by the Cochrane Lecture[1] entitled "Researching children's futures - beyond motherhood and apple pie" by Professor Catherine Law. This was a very interesting talk which focused on how you undertake research that impacts a child's future.
The Cochrane Lecture was followed with lunch in the main hall. After lunch was a session entitled "Anniversary debate - This house supports the Nanny State". This was a very interesting format, you have a 'for' and 'against' person which debate an issue. At the conclusion everyone is able to vote on which side they had agreement with. It was the first time I have witnessed such a debate at a conference. I found it a fantastic idea. Professor Simon Capewell was 'for' the motion, and Professor Richard Lilford was against. Both put forward their arguments concisely and passionately. In the end, the 'for' won the popular vote however I was left wondering if a best of both worlds approach would be more suitable. At the conclusion of the debate was the refreshments and moderated poster viewing session. Key highlights session were:
"Developing a framework of noncommunicable
physical diseases" by Chui et al.
"Using electronic hospital records to identify the most common physical disorders in the UK military: a data linkage study" by Goodwin et al.
"The impact of cycle proficiency training on cycle-related behaviours and accidents in adolescence: findings from ALSPAC, a UK longitudinal cohort" by Teyhan et al.
After the moderated poster session, the first parallel session was held. This composed of 6 tracks and 24 talks spanning over one hour. These sessions span from Ageing, Physical Activity and Maternal Health. The key highlights of this session were:
"Dementia prevalence projections to 2030 for England and Wales: IMPACT-Better Ageing Model" by Ahmadi-Abhari et al.
"Do health checks for adults with intellectual disability reduce emergency hospital admissions? Evaluation of a natural experiment" by Carey et al.
"Understanding perspectives on major
service changes: Exploring the development and communication of arguments for and against system reconfiguration" by Foley et al.
This concluded the first day of the conference, it was a great start with some very interesting talks, presentations and posters.
Day 2
The second day of the conference started with breakfast at 07:00am with six parallel sessions, moderated poster session and workshops being held. I started the day attending a number of parallel sessions, with the highlights of these talks beings:
"A feasibility study of a physical activity intervention designed by and for women aged >55 years in a Bingo club" by Evans et al.
"Online care for sexually transmitted infections:
using qualitative research in intervention development and evaluation" by Aicken et al. This was a very interesting talk, I found it very interesting how they were using responsive web to deliver test results.
"Evaluating youth mentoring for young people at risk of exclusion from secondary school: results from a feasibility randomised control trial study" by Busse et al.
Our poster for #data #linkage in the #nhs at #SSMconf is now up at stand 102 pic.twitter.com/eJurRWput5

— Dan (@_Dr_Daniel) September 15, 2016
After the interesting parallel sessions, it was time for me to present my abstract and presentation. You can find the abstract here, and the poster here. In addition [obviously] to my own presentation I found the following of key interest:
"Limitations of Internet searching for understanding the commissioning and delivery of health services: findings from a systematic review of diagnostic ultrasound services" by Chambers et al.
"Benefit to Patients and the NHS of Cardiac Magnetic Resonance Imaging after Primary Percutaneous Coronary Intervention: Data challenges within a Routine Data Registry" Harris et al.
Following the poster session was the next parallel session, which included some fantastic talks which were both relevant to my own research interests but to future areas of research I would like to embark on. The key highlights were:
"Trends in disability and life expectancies in England and Wales, 2012-2025: a modelling study" by Guzman-Castillo et al.
"Measuring the impact of a public awareness campaign to increase Welfare Power of Attorney registrations in Scotland" by Levin et al.
"Diabetes Nurse Specialist services in Ireland: A cross-sectional survey" by Riordan et al.
"Creation, validation and evaluation of the Adolescent Diabetes Needs Assessment Tool
(ADNAT) App to help young people manage Type I Diabetes: methodological overview" by Lancaster et al. A great talk but I would have very much enjoyed finding out more about the creation and validation of the app, which was not touched on during the presentation.
The final part of the conference day was to attend a workshop, I had five workshops to select out of. After reviewing the options I selected the workshop entitled "Quantifying health equity impacts in effectiveness and cost-effectiveness studies". This explored the ability to quantify cost impact on different socio-economic groups. It provided an interesting viewpoint for assessing health cost impacts on different groups. To end the day, I attended the conference, it was a great experience. The food was lovely, the company was enjoyable and the entertainment was interesting.
Day 3
With Day 3 brings the final day of the conference, unlike the previous two days which consisted of full of a full programme, the final day lasted until lunch time. I started the day at the first parallel session with the ket highlight being a talk by Humphreys et al entitled "Assessing the impact of Florida's 'Stand your ground law' on patterns of homicide: an interrupted time series study" which provided a really interesting insight into the increase in deaths due to the introduction of the right to kill someone if you feel threatened.
The parallel session was the final item on my list, I then had to catch a train back to London. Overall I found it a really interesting conference, with a new found respect and outlook for social medicine. As a computer scientist I walked away realising the contributes we can make to the field and the exciting new research possibilities.
I won't dwell on these issues too much. Conference Accommodation. I found my room in a poor state of repair, and it clearly had not been clean. Dead spiders, cobwebs, hairs in the shower, damage to all walls and milk which was out of day. Conference Venue: It failed to meet my expectation in terms of facilities and infrastructure when compared to all other conferences I have added.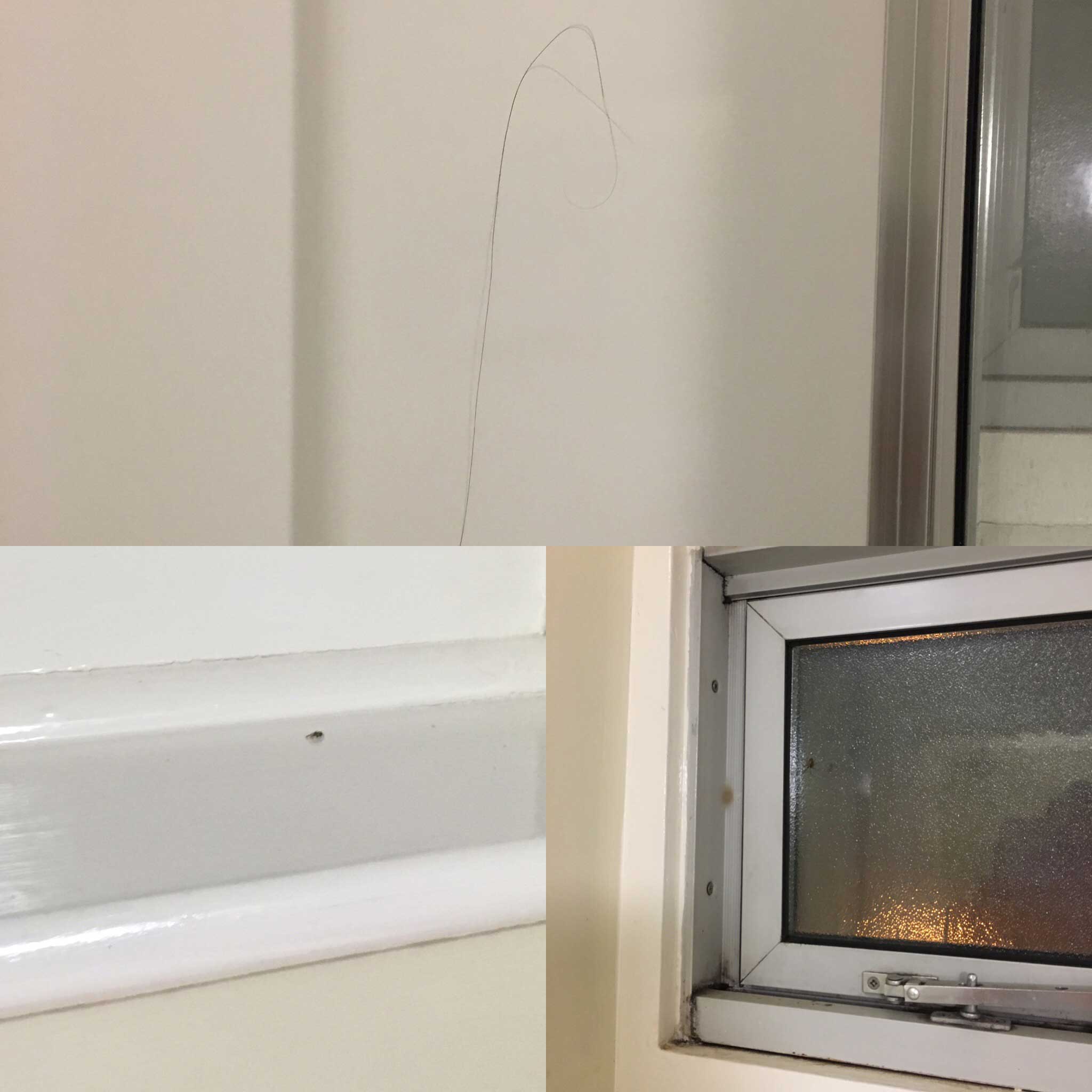 SSM is the place to meet likeminded scientists and share your insights into social medicine research! SSM 2017 will take place in Manchester, England.
---
I should state that I am not clear what the Cochrane Lecture represents. They provided no explanation of the rational, nor when I asked at the Registration Desk could they explain what were the origins of the Lecture. Google did not provide an answer, sadly. ↩︎