CBC Conference 2018: Behaviour Change for Health: Digital & Beyond
The UCL Centre for Behaviour Change, Behaviour Change for Health: Digital & Beyond conference seeks to provide a platform for industry, academia and third-sector organisations to come together to discuss and present research related to behaviour change (mainly via digital mediums). The conference included talks, panel discussions, debates and demonstrations.
This year, CBC was held at Senate House on the 21st and 22nd of February 2018. This was my first time attending this conference and I was looking forward to presenting work on InDEx App.
Here are my highlights.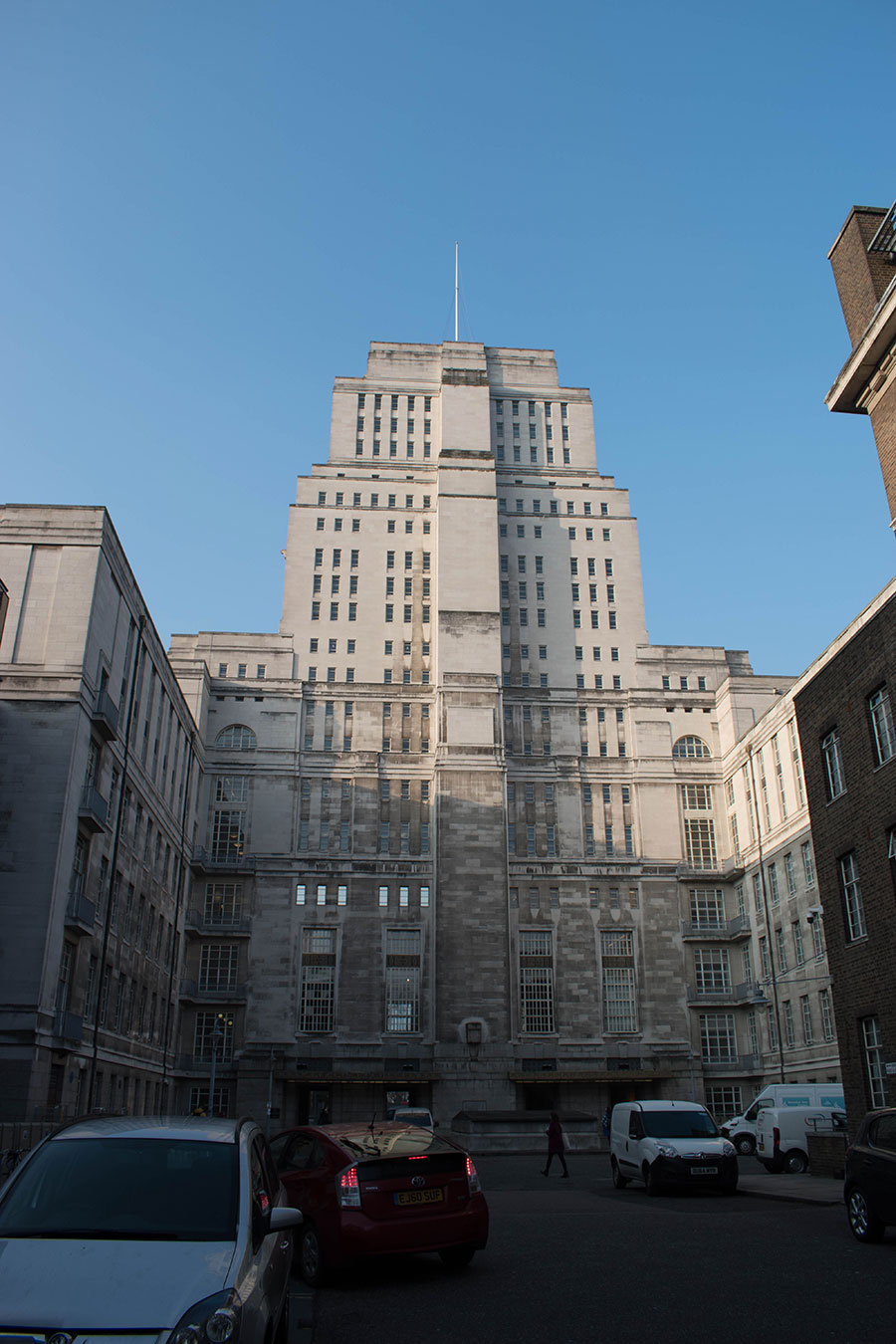 Day 1: 21st February 2018
On my way to #CBCConf18 to talk about https://t.co/mQFZ49HwjK pic.twitter.com/zLYMda3AWh

— Dan Leightley (@_Dr_Daniel) February 21, 2018
Heading to the conference I spent a bit of time reviewing the talks of interest to me and getting to know the layout of the venue (always important to know where the tea will be served and the quickest route to the toilets).
John Dinsmore from Trinity College Dublin started the conference off presenting work he and his team has done over the last few years. Of great interest from John's talk was 5 questions researchers should ask themselves before conducting any research:
All project work leads to one key question: "If you weren't funded, who would care?" - @johndinsmore #CBCconf18 pic.twitter.com/OVMJzJecXY

— Taylor Willmott (@TaylorWillmott) February 21, 2018
After the keynote there were oral presentations which were split across 2 rooms and with 6 talks each. Key highlights:
Personalization, optimization, and prediction of digital interventions for medication adherence behavior by Syed Haider.
User-cantered development of a mHealth intervention to enhance exacerbation-related self-management in patients with Chronic Obstructive Pulmonary Disease by Yvonne Korpershoek.
After these oral presentations it was time for the poster session day one (42 posters). There were some fantastic posters, key highlights:
A systematic review to assess the quality, feasibility, and efficacy of electronic patient platforms designed to support adolescents and young adults with cancer by Gemma Pugh.
Analysing User Reviews to Inform App Development - A Worked Example from the Google Play Store by Kerstin Frie.
Can gamification really increase engagement with cognitive tests? by Jim Lumsden.
Accessing Electronic Health Records and reporting errors in a smartphone app: A qualitative study to inform development of the DigiBiB app by Katy Shire.
Afterwards it was time for the next round of parallel sessions. I was presenting in the session focusing on alcohol and smoking. The talk went very well with some very encouraging Twitter Tweets:
The most frequent #mentalhealth issues among military veterans are not PTSD, but depression and #alcohol dependence, says @_Dr_Daniel as he shares work on the inDEx intervention for drinking reduction. #CBCConf18

— Amy Bucher (@amybphd) February 21, 2018
.@_Dr_Daniel on using Agile process with user and expert input to develop an alcohol intervention for ex-service personnel. Would love to talk more with others about how behaviour change fits with Agile! #CBCCONF18 pic.twitter.com/VJ6ZppJwxD

— Rosie Webster (@DrRosieW) February 21, 2018
Awesome to see someone releasing the source code of their app! You don't see this often in academically developed products. @_Dr_Daniel #opensource #behaviourchange #CBCCONF18 pic.twitter.com/94tdIaUOlX

— Rosie Webster (@DrRosieW) February 21, 2018
The final Tweet was the most important; I have released the codebase for InDEx app open source. Allowing other researchers to use, test and modify. I hope that others will follow suit. The rest of the session flew by as others presented, it was then time for the speakers to have a Q&A with the audience:
Fantastic session on alcohol and smoking at #CBCCONF18 - great to hear about such interesting research going on! pic.twitter.com/b6tJwitCK0

— Claire Garnett (@ClaireVGarnett) February 21, 2018
While I answered several questions, I stressed the importance that when developing and evaluating an app do not forget the qualitative component, it can make significant contributions to the development process.
Day 2: 22nd February 2018
The second day of the conference started with keynote speech in the main hall by Deborah Estrin. She spoke at length about the work they are doing with mobile apps to support a wide array of applications. Following on the keynote the day structure was very similar to the previous day, with parallel sessions (oral and discussions) and posters.
I decided to attend the parallel session on clinical and healthcare settings, some key talks were:
Current standards in reporting behaviour change interventions to increase arm use after stroke - Should reporting or development of intervention improved? by Vasanthan Rajagopalan.
Study protocol: A knowledge-based message tailoring system by Zach Landis-Lewis.
Improving acute pain management for surgery patients by Rachel David.
After the parallel session it was then time for another coffee break. I then went on to the session looking at Baby Buddy, an app designed to reduce health inequalities through digital parenting support. It was a fascinating talk that focused on how the app was developed, deployed and being used by soon to be (or recent) mothers.
After which it was time for the second poster session (42 posters). There were some fantastic posters, key highlights:
Examining health apps use among US smartphone users with chronic illness by Rebecca Robbins
Developing an evidence-based self-management training for nurses to equip them with the required competences to support patient's in self-management of their chronic condition by Helen Westland.
Investigating physical activity behaviour change through interactions with an incentive-based app by Mark Elliott.
Preferences for a digital research platform among diverse patient and public users: A qualitative study to inform development of the DigiBiB app by Katy Shire.
After the session, it was time to attend the final two parallel sessions of the day. They both had a large variety and I just between them, the highlights for me were:
Beat the street: harnessing digital technology for population level changes in physical activity by Alex Davis.
Factors associated with the intended use of an online lifestyle program for brain health: a mixed methods study in subjective cognitive decline by Linda Wesselman.
Using science, technology and human support to deliver significant health outcomes in a corporate environment by Nicola Hursthouse.
After the parallel sessions was then time for the closing keynote and conference close. Overall, the conference was fantastic and I am looking forward to attending next year.