How do you get away from the connected world? Simple, visit Cairn Gorm Scotland, where you won't get a mobile phone signal, but you'll get breathtaking views of the Scottish Highlands. During the summer I decided I needed a break. That's why I decided to cycle from Land's End to Castle Cary earlier this month, and when the offer came to hike in Scotland, I couldn't say no.
Our intention was to hike from Cairn Gorm Ski Centre and perform a large orbital of Ben Macdui covering around 50 km, and 1800 meters of elevation gain. We'd adapt the plan depending on the weather and how [our feet] felt. Largely, we did keep the pre-planned route.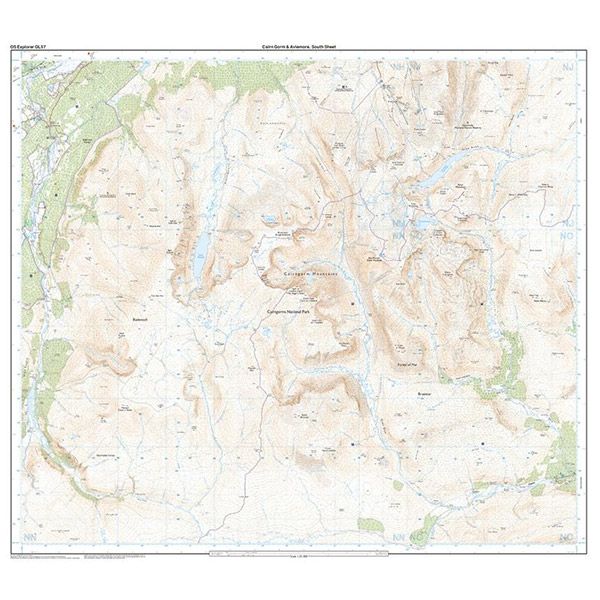 A special mention - bothies
I didn't realise that across the UK, the Mountain Bothies Association manages over 100 shelters to be used, for free, for anyone who needs a basic shelter for the night. It is often composed of a single room, with a hard wooden floor where you can place a mat and sleeping bag. They're often located in remote parts of the UK, with no need to book. Just turn up and settle it. Depending on the popularity of the route, you may need to share the bothy with other hikers.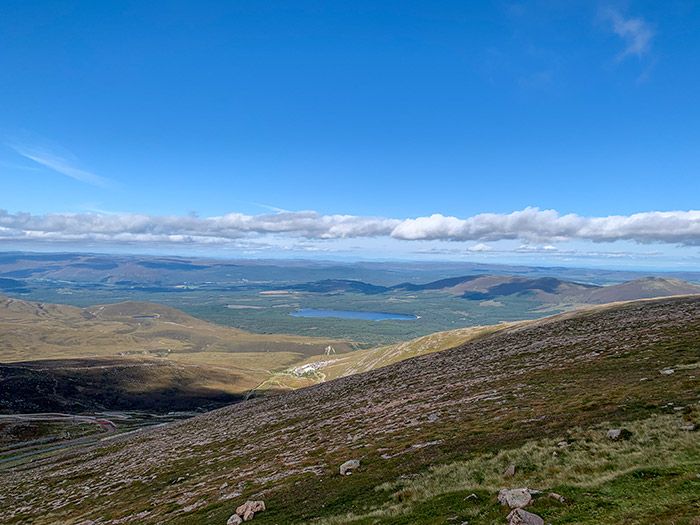 Day 1: Cairn Gorm Lodge to Hutchison Memorial Bothy
We set off from Cairn Gorm Ski Centre towards Cairngorm (elevation: 1244m) which was a hard like from 633m elevation to 1236m in 4.9km. After this we hiked around Stob Coire to Ben Macdui (elevation: 1309m). At this point the weather started to draw in, and we decided to quickly navigate to Hutchison Memorial Bothy which was 5km away. We then settled down for the night.
Statistics
Hiking Distance: 16.97km
Moving time: 5 hours and 8 minutes
Elevation: 984m
You can view my Strava here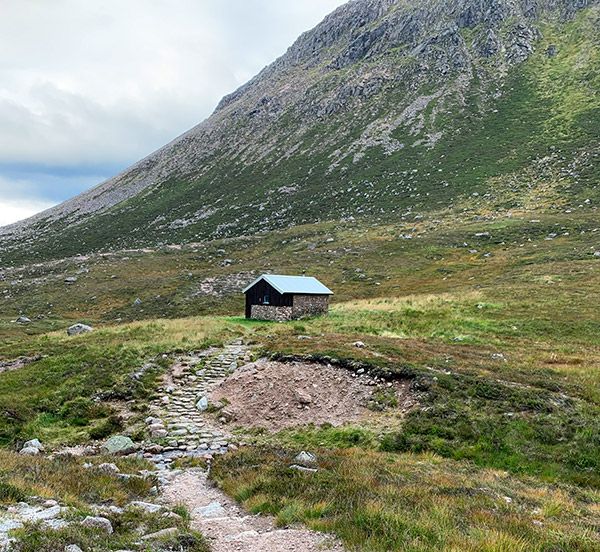 Day 2: Hutchison Memorial Bothy to Corrour Bothy
Today was always going to difficult day, and it was indeed heavy going. We set off early in the morning from Hutchison Memorial Bothy, with our intention to hike to Corrour Bothy. We headed down the valley between Derry Cairngorm and Beinn Bhreac and handled a tricky segment near Derry Lodge. We then followed the Càrn a Mhám ridge towards Corrour Bothy. We had to cross River Dee via a 1959 bridge to get to the bothy.
Statistics
Hiking Distance: 16.11km
Moving time: 4 hours and 2 minutes
Elevation: 284m
You can view my Strava here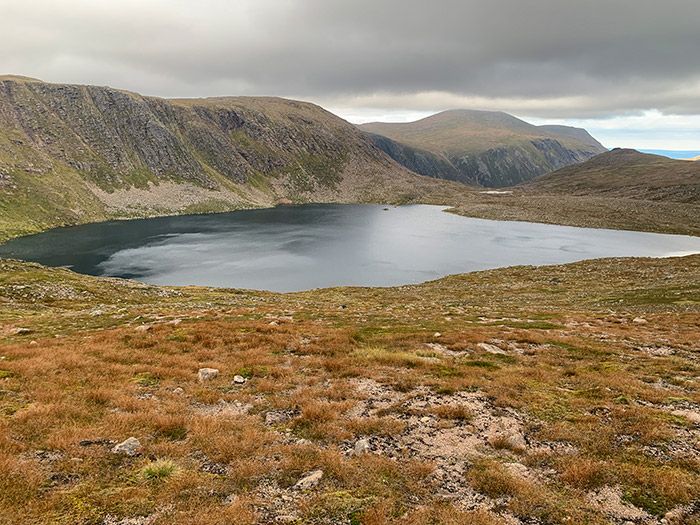 Day 3: Corrour Bothy to Glenmore
It was a cosy night's sleep, with 9 of us in the bothy. After packing up, we were ready for our final day. The first 5km of the hike was easy going, until we hit the bolder field between Ben Macdui and Sron na Lairige. After slow progress through the field, we followed the river Druie on a rocky path until we hit Glenmore Forest Park. Finally, we reached the end.
Statistics
Hiking Distance: 19.27km
Moving time: 5 hours and 20 minutes
Elevation: 338m
You can view my Strava here