Land's End to Castle Cary via the Night Riviera
It has been a difficult year. Due to the pandemic my workload has increased considerably, with long hours, and working most weekends. I needed a break. So, I decided to down tools (metaphorically speaking), and go on an adventure. I find it interesting how people take annual leave, some disconnect from technology, others see family, and others just sit on the sofa. Not for me. I went on a 400km bike ride through Cornwall and Devon.
GWR Night Riviera
While you could spend several hours of the day getting to Cornwall via train, this is a waste of time. I've found one of the easiest, and more relaxing ways  to get across the UK is to board an overnight sleeper train. In the UK we currently have two overnight sleeper trains. The first, Caledonian Sleeper, runs from London Euston to Scotland, and the second, the Night Riviera, runs from London Paddington to Cornwall. Both operate 6 nights a week, enabling you to arrive at your destination well rested.
And that is the point, when you're going on a cycle trip, you need plenty of rest, and importantly, to arrive early to maximise your cycling hours. I booked the Night Riviera from London Paddington to Penzance (Cornwall) with a private cabin. A private cabin cost £135, which includes a single bed, bottled water, free light snacks, a bacon roll, and cup of tea in the morning. If you're trying to save money, you could book a seat, but the lights are not dimmed, and you'll have people around you are talking and moving around the carriage.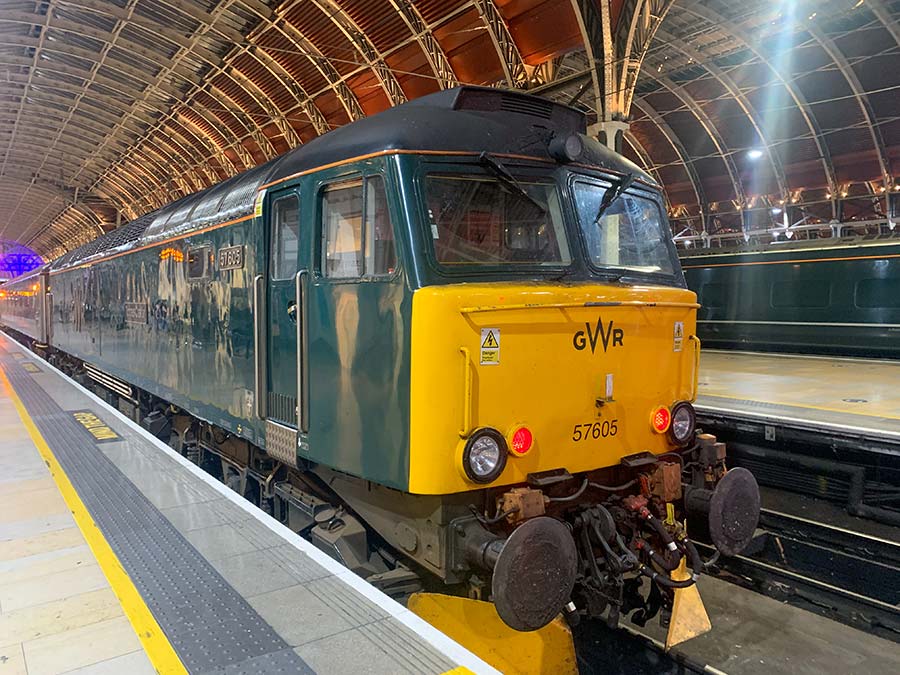 The lounge at Paddington
When you book a cabin on the Night Rivera you also get access to the GWR's London Paddington first class lounge on platform 1 from 2100 (this is also the platform the train departs). In the lounge there is a mixture of armchair seating around small coffee tables, and desk seating towards the back of the room with power outlets (including USB points). The lounge has free Wi-Fi, and includes a range of self-service food, beverages (including soft drinks) and a coffee machine. You can also grab a shower while you wait.
Boarding the Night Rivera
Although the Night Riviera service does not depart until 2345, cabin customers can board from 2230, this gives you time to check out your room, and grab a seat in the lounge car ready for departure. Queues form very quickly, and I'd recommend waiting on the platform just before 2230 to enable you to board quickly. Once I had found my carriage, a member of staff checked my ticket, confirmed my breakfast order, and offered me a wakeup call. Once all the formalities were complete, I was given my contactless card to access my room and I was on my way.
Bicycle storage
The Night Rivera can take up to 4 bicycles. However, these must be reserved in advance. The bicycles are stored in the first carriage at the far end of the platform. Bicycles are hung by the first wheel. Take note: you can't access your bicycle once the train departs London Paddington, so make sure you have everything you need.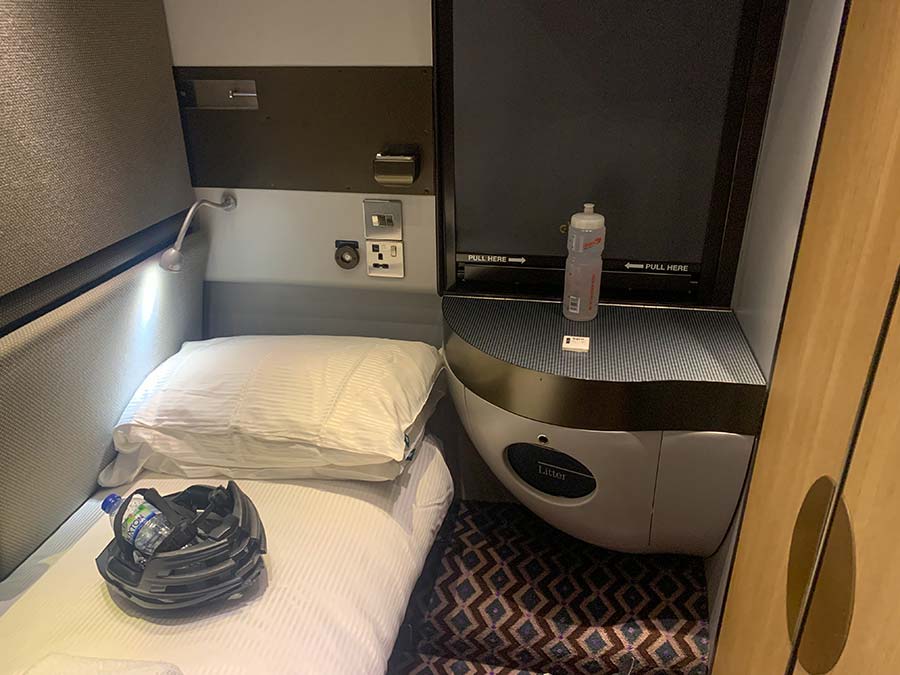 The cabin
Cabins can be configured as either solo or twin (bunk beds) and come with features including USB charger, plug point, reading light, air-con, blackout blinds, a sink and bottled water. The bed itself was very comfortable, with two pillows and a thick duvet.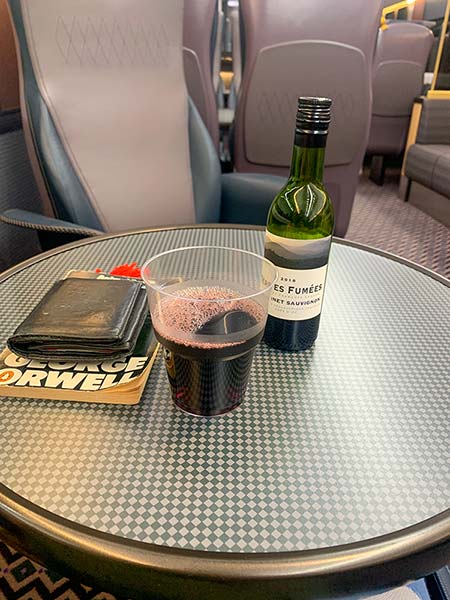 Sleep and arrival
I'm a light sleeper. This meant I did wake up often throughout the night as the train stopped along the way, or noise outside my cabin. This is unavoidable. However, it was still an enjoyable ride, and I did manage to get a few hours' sleep. At 0700 my bacon roll arrived, with a lovely cup of tea. Once I'd arrived in Penzance you could stay on the train for up to an hour before needing to leave.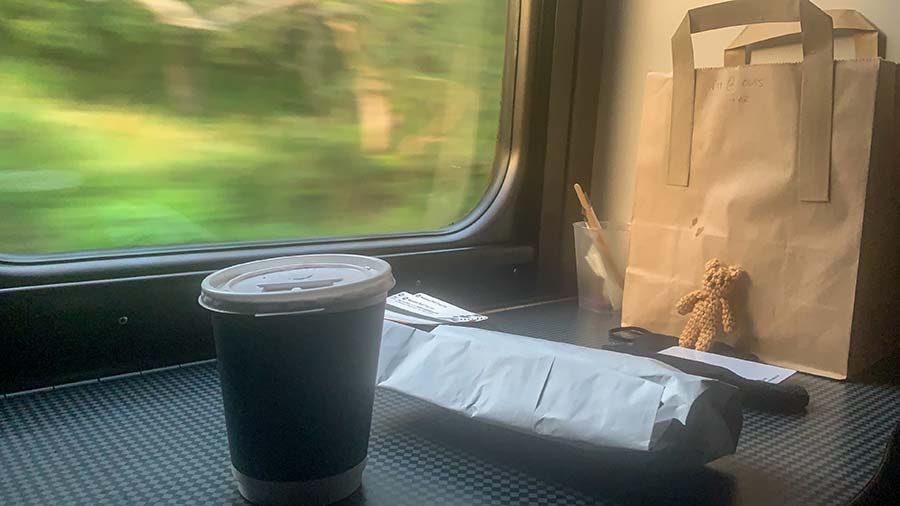 The bike ride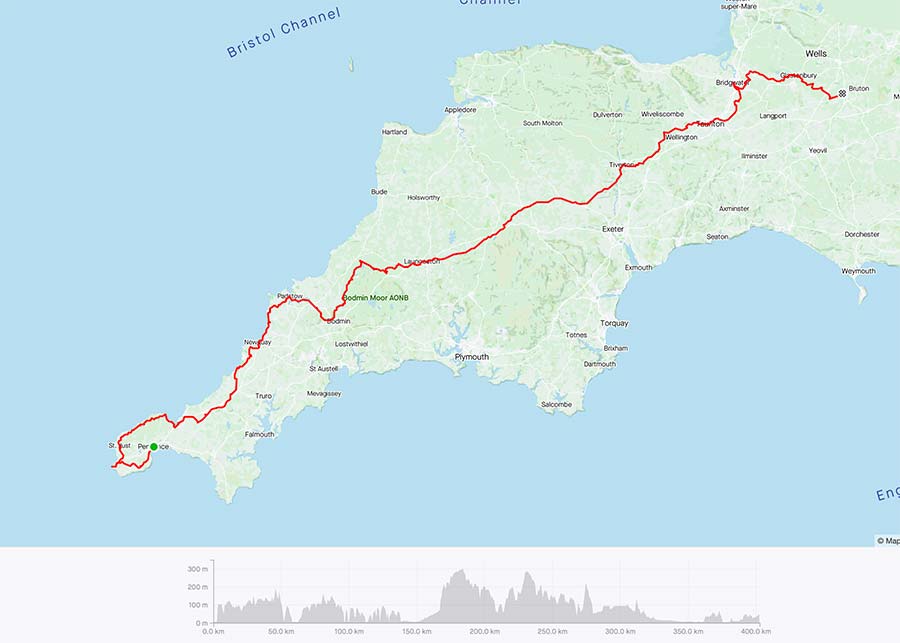 I have not had the opportunity to cycle in Cornwall or Devon, it has always seemed just out of reach from London. So, to make sure I didn't miss anything, I picked a route that would, largely, take me down the middle. I'll admit, I was taken by surprise at how tricky some of the Cornish hills were. Elevation maps can be misleading.
You can see my Strava route here.
When I plotted the route initially, I used Strava to help guide me. However, I did modify the route as I went. As I found out, Strava does not map/direct you onto the National Cycle routes. Ideally you want to follow the Nation Cycle route (route 3 in this case) to avoid the busy main roads. Strava kept on trying to direct me onto main A roads which wasn't very nice.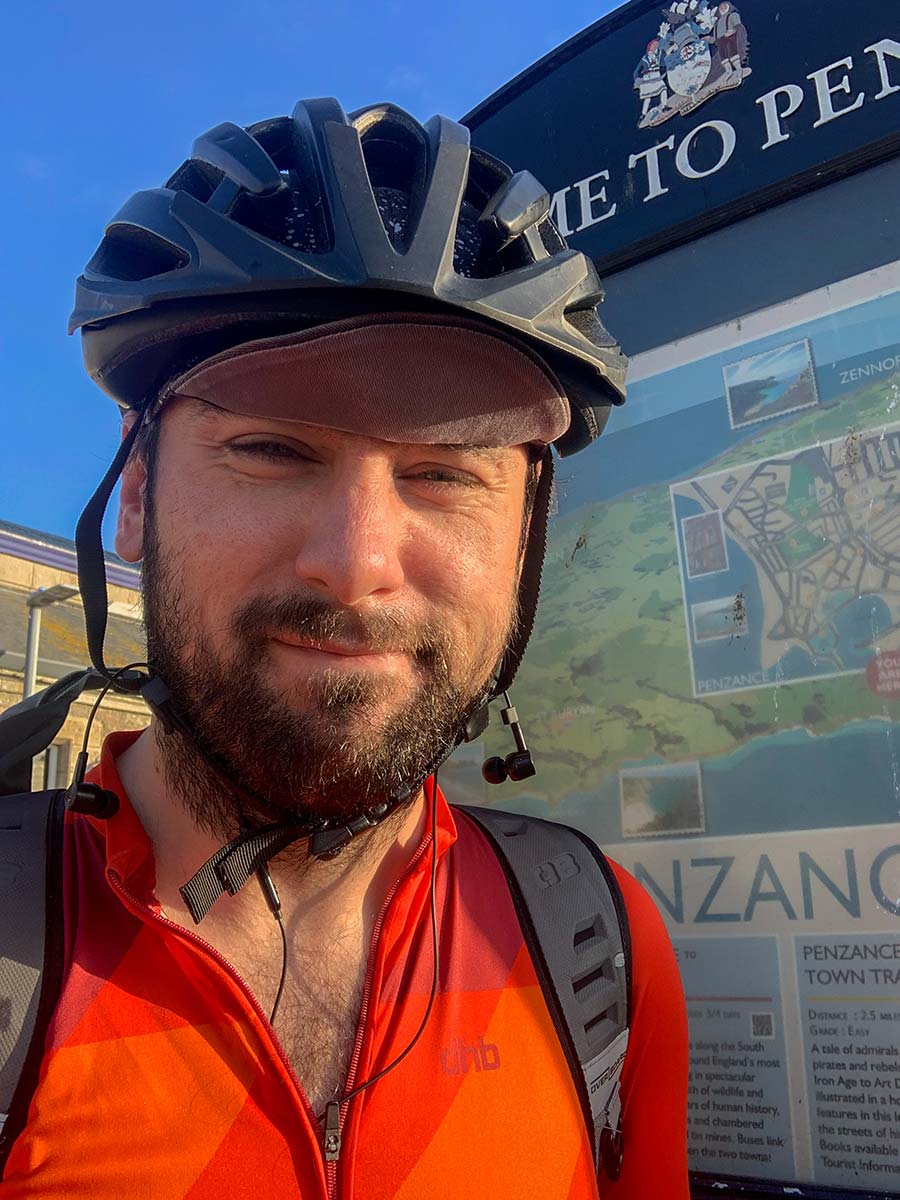 Day 1 - Penzance to Perranporth (95km)
I set off from Penzance train station around 0830 for a gentle 20km ride to Lands End, the most south-westerly point of England. You'll want to grab a photo with the famous Lands End sign. I found it difficult to find, you need to walk through the visitor area and you'll discover it on the coast line.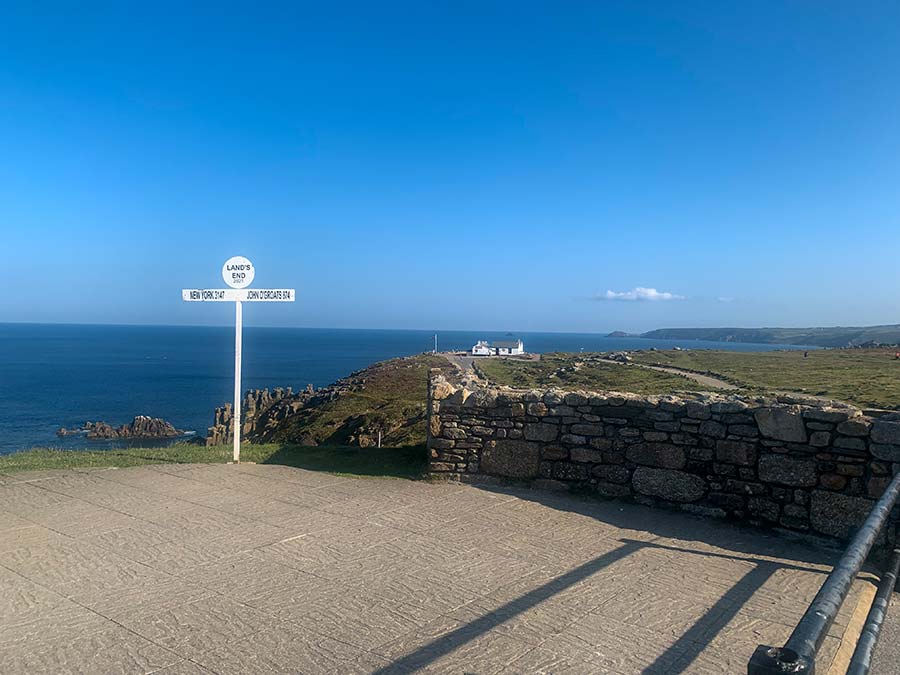 Once I'd grabbed my photo, I started the cycle up the coast to St Just, then on to St Ives, and then Hayle. It is tough going, with most of the roads being undulating, with lots of traffic and winding roads making it difficult to pick up any speed into the next hill.
Once I'd arrived at Hayle, my route was attempting to take me along the A30, I decided to join and follow the National Cycle route 3/27, and this proved to be an excellent decision. I followed the route to Camborne, Redruth and then finally to Perranporth where I pitched a tent at Cligga Cliff Farm which had spectacular views over Perran Bay.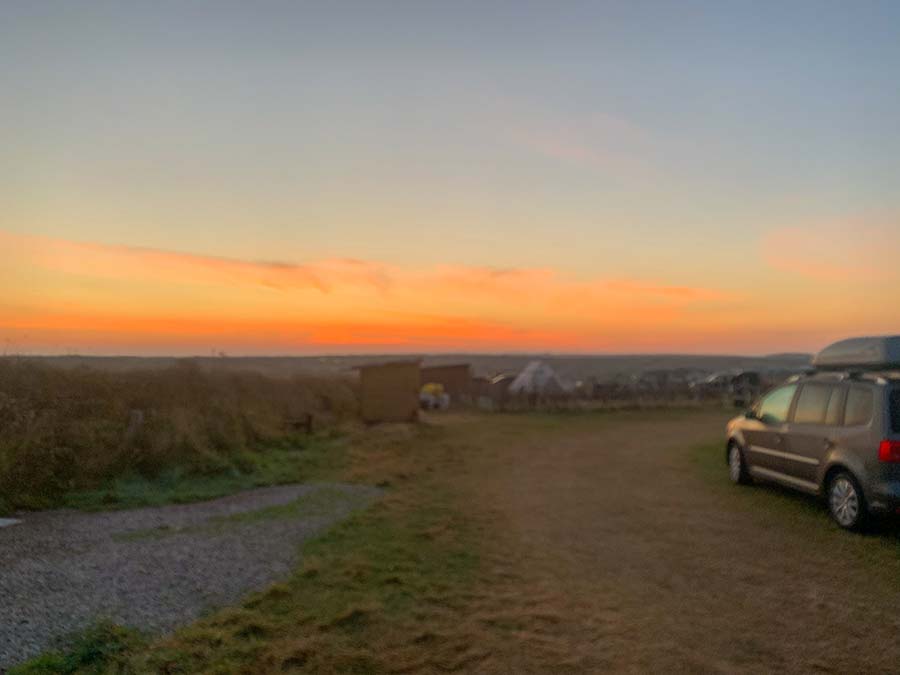 Day 2 - Perranporth to Launceston (90km)
The sunrise over Perran Bay were amazing, with the Cligga Cliff Farm in the background, it was a good day to ride. I'd already identified that today was going to be a difficult day in the saddle, with a lot of sharp ramps to contend with, and vehicle traffic. I decided to set off early.
My route took me first to Crantock, bypassing Newquay as I expected it to be busy and headed towards Trevarrian. Along the way Watergate Beach had a very steep climb averaging 14% which almost caught me out. Along the route to Porthcothan I decided to stop at the National Trust - Carnewas at Bedruthan for a bacon sandwich. It was tasty and much needed.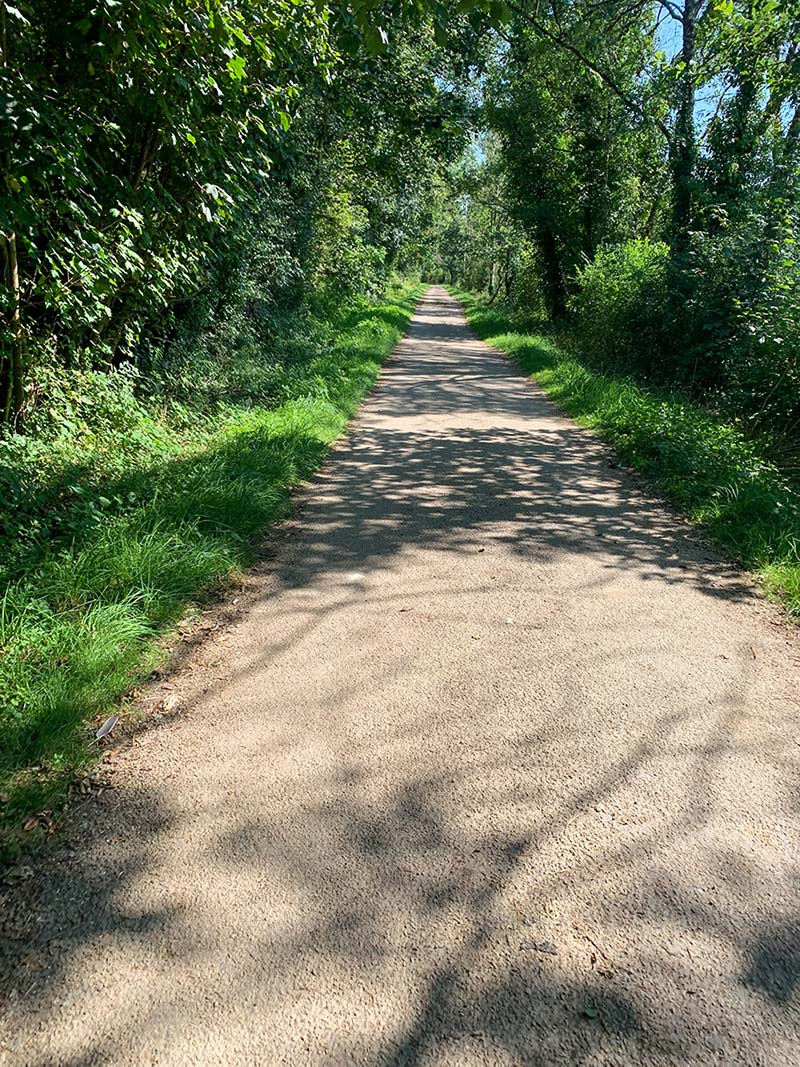 I then headed towards Padstow where I had some delicious fish and chips from Stein's Fish & Chips. I'd highly recommend making a stop. after this I joined the Camel Trail running from Padstow to Wenford Bridge via Wadebridge and Bodmin for 30km. This is a great way for traffic free cycling. The route was idyllic and largely flat.
I then cycled towards Davidstow Moor, which used to house the WWII RAF Davidstow Moor, which spanned an incredible three runways. All of which still exist today, with one runway still in operation. After cycling round the airfield, I travelled down to Launceston where I pitched at Traveller's Rest Camp Site. Andy, the proprietor, was lovely and very friendly. I didn't have any change for the shower and he gave me £1! The camp site had everything you would need for a comfortable night.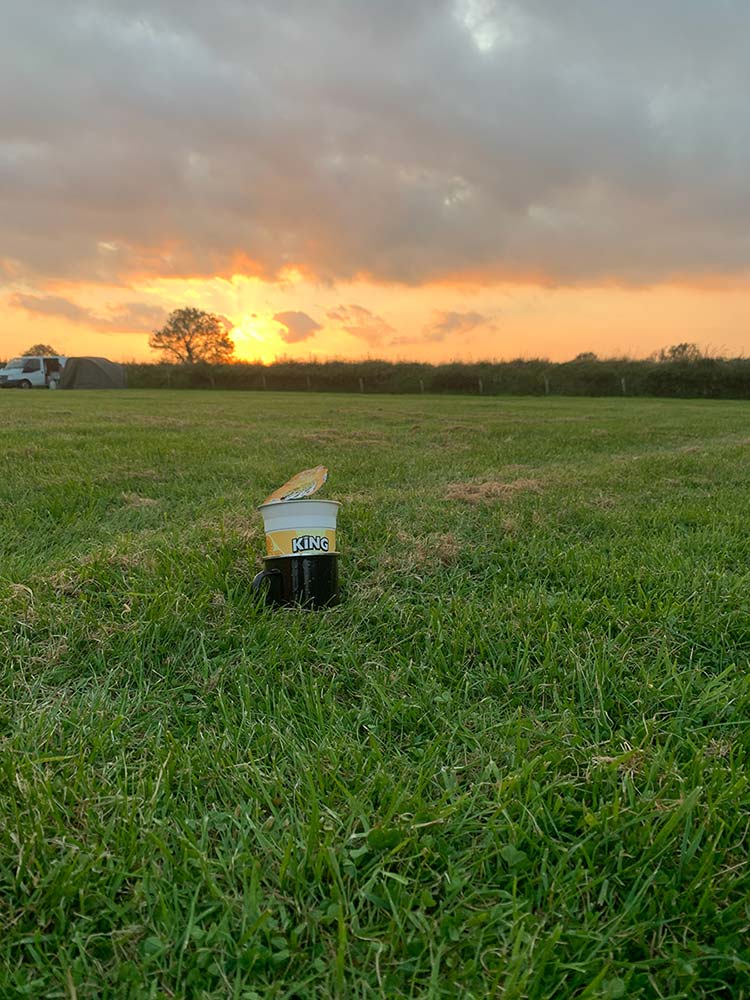 Day 3 - Launceston to Tiverton (95km)
It was a very cold night camping. I learnt three lessons this night. The first, wear more layers when sleeping. The second, don't wear flip-flops when camping, the night's dew, and wet grass will stick to your feet like glue. The third, take a ground mat to help keep you comfortable.
Today was always going to be a difficult day in the saddle, with the biggest single day of climbing of the whole ride. I set off towards Pipers Pool and followed National Cycle route 3/27 all the way to Launceston Castle.
After a quick coffee break, I then headed on to Tinhay, and the start of the majority of the days climbing. From Tinhay, the next 20km had several steep ramps followed by some sharp descents. Unlike Day 2, the route was straight, and you could carry your speed into the next climb. Nevertheless, over the 20km I picked about 1000 meters of climbing.
The fun really started when I arrived in Sourton Down, which was where I joined the Granite Way , which is 18km long consisting mainly of a motor traffic-free cycle/walkway between Okehampton (near the railway station) and Lydford. It was a beautiful ride, with hardly any footfall along the way. After Okehampton, I made my way to Copplestone, which was undulating, with a few steep ramps. Then came the hardest climb of the day at Lower Westwood, going from 52 meters to 230m in 2km. Tough little climb.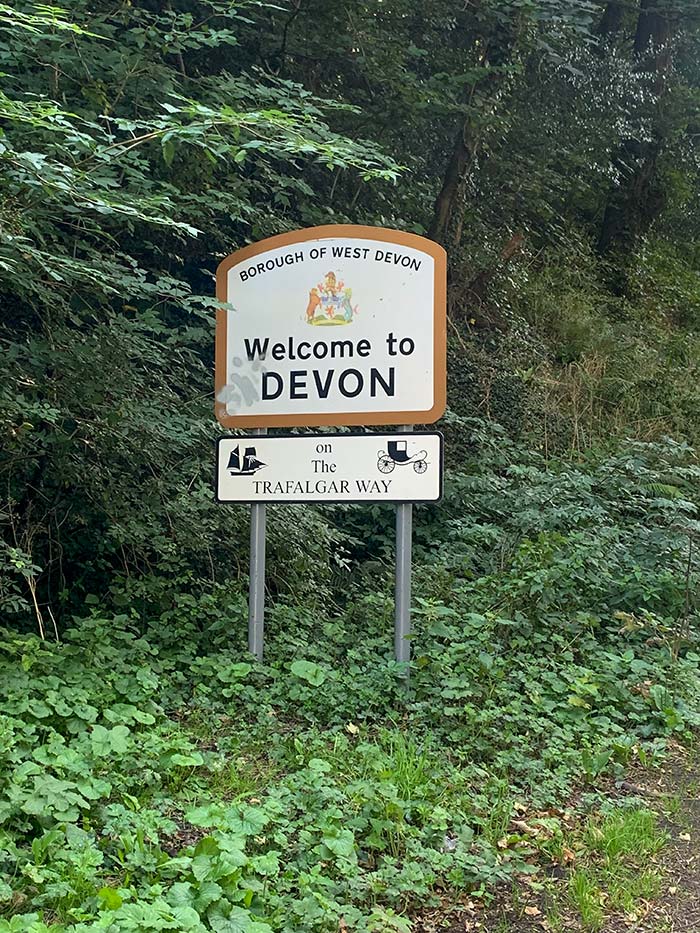 After the climb, it was a long decent into Tiverton. After two nights of camping, I decided to treat myself to a hotel room. After doing a little research I was surprised to find that Premier Inn is a bike friendly hotel, so long as your bike is clean, you can take it into the room. Kudos Premier Inn.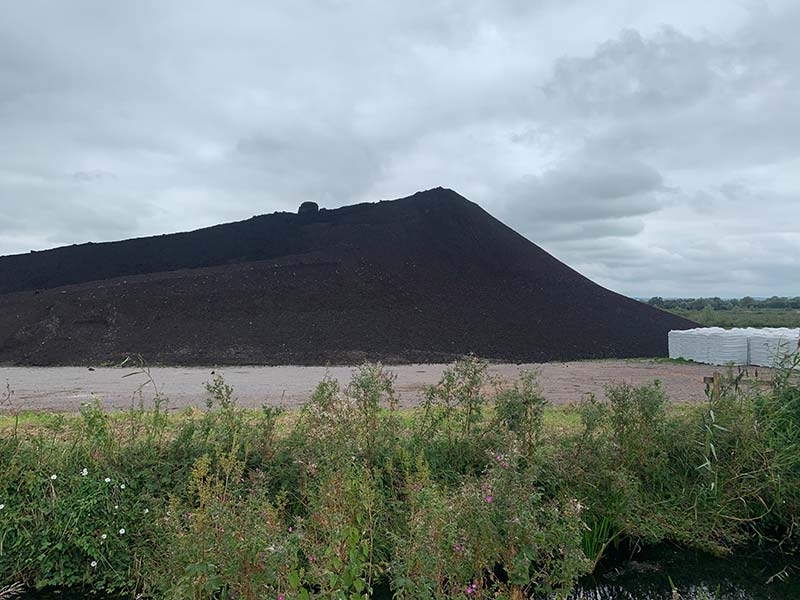 Day 4 - Tiverton to Castle Cary (118km)
The final day started at 0730, checked out of the hotel room and planned to follow National Cycle route 3. If all went to plan, today would be the easiest ride so far. I followed the route all the way to Wellisford, with the first climb just after averaging 13%, after this it was plain sailing all the way to Taniger, where I stopped for lunch. After this I followed the Bridgwater and Taunton Canal all the way to Bridgwater.
I didn't stick around in Bridgwater and quickly made my way to Glastonbury. Passing through Glastonbury I did not realise that it was the hub for manure production, with most of the fields being used to prepare compost. Funky. After briefly stopping in Glastonbury town centre, I headed to the Strawberry Line for the last part of my journey. A nice 20km ride to Castle Cary, mostly down hill. Once I arrived at Castle Cary, I was able to join a train service back to London.